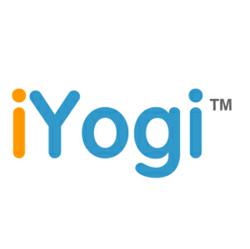 Prevention from virus and malware threats, protection from phishing attacks and ensuring security from scam e-mails, are among the top security measures users should take on social networking websites
(Vocus/PRWEB) March 18, 2011
iYogi, the provider of on-demand remote tech support services, has announced a new iYogi Reviews report on top five security measures for users of social networking sites. Hundreds of millions of people worldwide now use popular social networking sites to communicate and stay in touch with friends and family, but users of these sites have also become prime targets for hackers and cybercriminals. The iYogi Reviews report is based on a comprehensive evaluation of responses gathered from thousands of interactions through iYogi's iMantra knowledge base, and reveals the top security threats that may come up while using social networking sites.
iYogi reviews the Top 5 security measures for online social networking users.
Prevention from virus and malware threats – According to security experts, there are approximately 340,000 different types of viruses that can infect and severely degrade the performance of your PC. These threats target popular websites and because social networking users typically visit their favorite sites very frequently, they risk serious virus and malware threats on their systems if not cautious.
Solution: Computer viruses pose many serious problems, including slow performance, frequent display of error messages, system crashes and more. To learn how to ensure the normal functioning of your PC and to keep it free from viruses specific to social networking sites, visit: Combating virus and malware threats
Protection from phishing attacks – Hackers look for popular and widely used websites to trap people, and particularly target social networking websites because users are used to being more open about sharing personal information with their friends on the network.
Solution: If you get suspicious and frantic messages from friends or relatives via chat or e-mail asking for your personal information or financial help, be careful before rushing to assist or even giving away information. Alternatively, you may see strange applications or pop-up messages appear that may be harmful. To know how to deal with cybercriminal threats, while using your social networking account, visit: Protection from phishing attacks
Ensuring security from scam e-mails – You may receive an e-mail that appears to come from the website administrator saying that your password has been reset and requesting you to open an attachment to get your new password. The dangerous attachment is capable of stealing your password and can potentially access any username-password combination used on the computer, not just the login details for your social networking account.
Solutions: Such e-mails have clear clues of being scams. While social networking sites may send e-mails with links to reset passwords, they do not change passwords on their own. These scam e-mails are often poorly worded and full of grammatical errors – a good indication that they are not genuine. To learn how to deal with password reset scam e-mails on social networking sites, visit: Scam e-mails security
Knowing what you share – When it comes to private information being misused, many users forget that they themselves share that information online. Social networking sites make it very easy to share personal information that people can then use to find out more about you and your family members.
Solutions: To prevent misuse of the information you share on any social networking site, you should be very selective of what personal and professional information you share online. To know what you should share and what you should avoid updating on social networking websites, visit: Selective sharing of information
Using strong privacy settings – It is important to keep strong security settings on your frequently visited social networking site. Most of these sites have various privacy settings available which allow you to control basic information and decide what you can share and with whom. By default, most sites set your account to be as open as possible, so it's best to visit the privacy settings page and enable strong privacy settings to your account.
Solutions: To help prevent your account and overall system from any possible threats, it is important to set your account security and privacy settings high. To learn how to improve your security and privacy settings on social networking sites, visit: Strong privacy settings
"Social networking users are accustomed to posting a lot of personal information online, which unfortunately can also set them up to become vulnerable to virus attacks and cyber scams," says Vishal Dhar, President Marketing and co-founder of iYogi. "Users must always be aware that they can easily become victims of multiple online threats, and should understand that most of these threats can be avoided by following simple prevention methods or remedial actions."
About iYogi
iYogi is a global on-demand services company that provides personalized computer support for consumers and small businesses in United States, United Kingdom, Canada and Australia. iYogi's unique model, including proprietary iMantra technology and highly qualified technicians, is designed to eliminate computer-related stress and keep millions of digitally dependent consumers and small businesses protected and productive. iYogi -- with its proven global expertise delivery model, intelligent customer insight systems, easy-to-use self-help tools and automated PC optimization and computer support services – offers users a simple yet comprehensive path to digital serenity. iYogi has perfected the remote technical support model to overcome the current limitations of in-store, on-site, or call center services. Major resellers and technology companies are turning to iYogi to improve customer satisfaction, reduce return rates, and deliver a compelling new-value added offering to customers. For more information on iYogi and a detailed list of technologies supported, visit: http://www.iyogi.com.
Media Contact:
Matt Farrell
GlobalFluency
(646)652-5204
mfarrell(at)globalfluency(dot)com
# # #