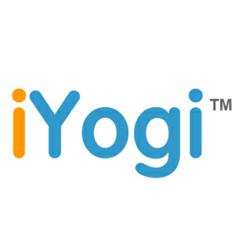 What is domain name scam? A scam cheating people who wish to register/ renew domain names for giving an identity to their business.
New York, NY (PRWEB) April 27, 2011
iYogi, the provider of on-demand remote tech support services, released a report on a domain name scam that operates by offering people to register domain names for their companies (i.e. iyogi.com). In today's Internet-driven world, a domain name is critical for organizations to establish their presence on the Internet. A domain name ensures that people browsing the Internet can find anyone conveniently when one hosts a website; it represents the company brand; and is considered a key asset to any company. Capitalizing on the growing demand for domain names, several fraud companies urge consumers to buy a domain name for the company at the earliest, in order to quickly begin driving sales leading to the site. The latest in the series of 'iYogi scam alerts' attempts to highlight how the domain name scam works. Based on feedback from its large subscriber base, iYogi continuously monitors and publishes online fraud and scam alerts to help people avoid becoming victims of this scam.
The domain name scam operates by sending an email convincing people to renew or register their domain requirements at cheaper than market rates. Such e-mails, pretending to be in consumer's favor, are an excuse for these companies to generate more business.
One may also receive a call from a company asking for payment to renew the domain registration. As the domain registration is probably up for renewal soon, there is hardly any suspect that the caller may not be genuine. Poachers and scam artists generally contact well in advance of needing renewal to avoid the risk of making contact after the credible domain name provider has done so.
In many other cases, the fake registration company would call the potential buyers with an offer to reserve a domain name for them with a new extension, which has not been released yet. They would certainly offer a better price and will take them in confidence that the domain name that's been purchased is being looked after. The risk in such deals is that one would never come to know how many other companies have booked a space for the same extension. Additionally, there is no certainty that the domain name provided by such companies gets an approval.
Registering with such companies can be risky as they can disturb both your business and finances. Therefore, it is important for customers to be vigilant about such tactics.
What can be done about it:

It is always better to stick to existing hosts or website design team rather than approaching a company that one is not familiar with.
One must make a note of when his/ her domain names are due for renewal in order to avoid paying any suspicious invoices arriving before time.
Last but not the least, right before the domain expires, contact the web designer or site hosts to ensure that they renew it on time. Re-registering a domain name is essential in order to avoid others from grabbing it which might lead to your business incurring the loss of site traffic that has been generated in the past. Also, the credibility of the company can take a serious hit, if all the existing customers go to another website with disturbing content under the same domain name. Even worse case scenario, the competitor purchases the domain name that was earlier owned by someone and re-directs all the traffic to their site.
What iYogi has to say:
"In today's Internet-driven world, the domain name for an organization is more important than its physical address. That said, cyber criminals have been quick to cash in on the opportunity by convincing people and businesses that their domain registration is about to expire," says Vishal Dhar, president marketing and co-founder of iYogi. "To avoid falling prey to such scams for something as important as a domain name, it is critical to always work with known hosts and treat it as seriously as renewing the lease of one's office."
About iYogi
iYogi is a global on-demand services company that provides personalized computer support for consumers and small businesses in United States, United Kingdom, Canada and Australia. iYogi's unique model, including proprietary iMantra technology and highly qualified technicians, is designed to eliminate computer-related stress and keep digitally dependent consumers and small businesses protected and productive. iYogi -- with its proven global expertise delivery model, intelligent customer insight systems, easy-to-use self-help tools and automated PC optimization and computer support services – offers users a simple yet comprehensive path to digital serenity. iYogi has perfected the remote technical support model to overcome the current limitations of in-store, on-site or call center services. Major resellers and technology companies are turning to iYogi to improve customer satisfaction, reduce return rates and deliver a compelling new-value added offering to customers. For more information on iYogi and a detailed list of technologies supported, visit: http://www.iyogi.com.
Media Contact:
Chelsea Irwin
GlobalFluency
(650) 433-4163
cirwin(at)globalfluency(dot)com
###