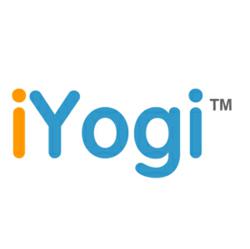 What is a fake antivirus scam? This scam scares Internet users with virus infection warnings on their computers, then infects their systems with malware and ultimately sells the victim fake antivirus software
New York, NY (PRWEB) April 20, 2011
iYogi, the provider of on-demand remote tech support services, has released a report on the fake antivirus scam that has affected millions of Web users all over the world. This scam capitalizes on the fear of Internet users that the user's computer will get infected by malware and an organization of scammers will con them. The latest edition of 'iYogi Alerts' aims to create awareness and prevent customers from falling victim to criminals conducting fake antivirus scams. Based on feedback from its large subscriber base, iYogi continuously monitors and publishes activities to alert other customers of online scam and frauds.
Security is a prime concern for all Internet users. And rightly so as cyber criminals are forever on the lookout for new ways to pry into user's computer and steal sensitive and personal information. Fake antivirus scams operate with scammers, hackers and identity thieves working in an organized fashion to deceive unsuspecting computer users. While the scammer may aim at selling the fake products, the hackers are generally out to get user's personal information; which can result in identity theft and huge losses.
Extensive research at iYogi has revealed how fake antivirus scams works. The pop-ups that appear while surfing the Web are often the carriers of malware. The majority of computer users have come across some of these, which carry warnings meant to scare computer users about virus infections and spyware. Many of these come in the form of a triangular pop-up, in yellow or red.
Problems arise with one's PC after opening these pop-ups regardless of whether a user chooses to follow these warnings, or simply close them. If some action is taken on the warning message, users will most likely end up purchasing the fake antivirus as a solution to such problems. Even if the consumers are not deceived and simply close the pop-up, these alerts will start multiplying rapidly and your system will begin slowing down.
The fake virus alerts are also triggered by Trojans, which get into computer from e-mail attachments, malicious websites or during a simple download.
What iYogi has to say:
"iYogi is frequently approached by subscribers seeking assistance in resolving computer issues resulting from malware entering users' PCs in the guise of antivirus software," said Vishal Dhar, co-founder and president of marketing of iYogi. "In addition to being stringent about opening pop-ups and e-mail attachments from unknown senders, installing good antivirus software from a reputable company is the first step in protecting your computer and data stored in it."
What can be done about it:

Never click on pop-ups
Do not open e-mail attachments from unknown sources
Use antivirus products from well-known and established brands only
Install a good firewall to guard PC from malware
Scan attachments with antivirus while downloading them
Set Windows security to at least 'medium' level
Consider having Firefox as default browser, as it offers advanced security
About iYogi
iYogi is a global on-demand services company that provides personalized computer support for consumers and small businesses in United States, United Kingdom, Canada and Australia. iYogi's unique model, including proprietary iMantra technology and highly qualified technicians, is designed to address computer-related stress and help keep digitally dependent consumers and small businesses protected and productive. iYogi -- with its proven global expertise delivery model, intelligent customer insight systems, easy-to-use self-help tools and automated PC optimization and computer support services – offers users a simple yet comprehensive path to digital serenity. iYogi has perfected the remote technical support model to overcome the current limitations of in-store, on-site, or call center services. Resellers and technology companies have turned to iYogi to improve customer satisfaction, reduce return rates, and deliver a compelling new-value added offering to customers. For more information on iYogi and a detailed list of technologies supported, visit: http://www.iyogi.com.
Media Contact:
Matt Farrell
GlobalFluency
(646)652-5204
mfarrell(at)globalfluency(dot)com
###