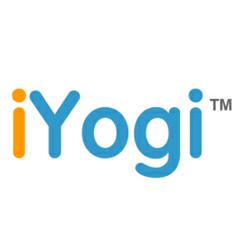 What is an inheritance scam? This scam attempts to con people by making them believe that they inherited some money, property, etc.
New York, NY (PRWEB) July 12, 2011
iYogi, a direct-to-consumer provider of on-demand remote tech support services, has announced the latest 'iYogi Scam Alerts' about the prevalent inheritance scam. The scam usually perpetrated through e-mails is intended to mislead recipients that a long-lost deceased relative or friend has left them a substantial inheritance. Scammers sometimes also target potential victims claiming that they share their surname with someone who just passed away, leaving behind a substantial fortune. Such announcements of unexpected inheritance through e-mails or phone are usually just scams to lure people. To help prevent people from falling prey to common scams and fraud, iYogi regularly posts alerts about prevalent scams through its 'iYogi Alerts'.
Although the e-mails may change in tone or content, the aim is to finally trick people out of their money by dangling the prospect of a large and unexpected inheritance from an unlikely source. These fake e-mail notifications of such inheritance ostensibly come from a representative of a law firm or at times private investigators and security consultants. The representative might state in the e-mail that he/ she is conducting a standard process investigation on behalf of some renowned bank trying to establish the beneficiary of some large inheritance for one of its recently deceased customers. Recipients are then asked to answer some similar set of questions to affirm the fact along the following lines:

Do you know a relative who shares the same surname as yours and was last settled in [name of some foreign city]?
Born on [dates that are many decades in the past]?
Do you know the investment of considerable amount made by such a person [name of authentic bank would be suggested]?
If possible can you establish your eligibility as a rightful owner?
Once the victims are reeled in with dreams of a far-off rich relative, leaving them a huge fortune and hasten to provide personal information in detail, they are slowly relieved of their money in the form of various fees, which are supposedly necessary to settle the estate and other formalities. By the time the victim realizes that there is indeed no inheritance and that s/he has been conned, s/he is already poorer by a fair amount of money. Inheritance scams have been around for a while and are propagated through letters, newspaper ads, e-mails or phone calls searching for the rightful heir of huge estates or large sums of money.
What can be done about it:
Although these scams are simple and people easily get trapped, it is quite easy to avoid becoming victims. Recipients of such inheritance communication just need to verify few things before they proceed further. This includes asking for a physical address, phone number and firm details, which then need to be verified with the help of external experts if needed. When the sender claims to be representing a well known bank or legal firm, the recipient needs to check with such entities whether such a firm is working on their behalf. Poorly written communication with bad syntax and grammar is also a strong indicator of a fake e-mail. iYogi also recommends not to respond or indulge in communication from anyone communicating from a foreign country on until one is completely satisfied with the person's antecedents.
What iYogi has to say:
"While the idea of suddenly inheriting a large sum of money or estate may be a very tempting offer for most people, the chances of such an inheritance coming from an unknown and unlikely source, intimation of which is sent through e-mail or phone, should be enough to raise suspicion," says Vishal Dhar, President Marketing and co-founder of iYogi. "Exercising extreme caution and discretion while dealing with any dubious communication and verifying senders' credentials are the best ways to avoid becoming victim of such scams."
About iYogi
iYogi is a global on-demand services company that provides personalized computer support for consumers and small businesses in United States, United Kingdom, Canada and Australia. iYogi's unique model, including proprietary iMantra technology and highly qualified technicians, is designed to eliminate computer-related stress and keep digitally dependent consumers and small businesses protected and productive. iYogi -- with its proven global expertise delivery model, intelligent customer insight systems, easy-to-use self-help tools and automated PC optimization and computer support services – offers users a simple yet comprehensive path to digital serenity. iYogi has perfected the remote technical support model to overcome the current limitations of in-store, on-site, or call center services. Major resellers and technology companies are turning to iYogi to improve customer satisfaction, reduce return rates, and deliver a compelling new-value added offering to customers. For more information on iYogi and a detailed list of technologies supported, visit: http://www.iyogi.com.
###