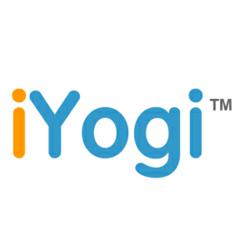 What is a mystery shopper scam? Mystery Shopper Scam a.k.a secret shopper or investigative shopper, lures people with offers of getting paid for shopping or dining out.
New York, NY (PRWEB) June 14, 2011
iYogi, the provider of on-demand remote tech support services, has announced in the latest 'iYogi Scam Alerts' a scam that happens under the garb of providing opportunities for people to enlist as "mystery shoppers" and get paid for doing so. To help prevent people from becoming victims of prevalent scams and fraud, iYogi regularly posts alerts about such scams through its 'iYogi Alerts,' Series.
As shopping is a favorite activity for many people, it is easy for scammers to lure people with the opportunity of getting paid while doing something they love. Such a scam usually starts with phony advertisements or e-mails seeking to recruit mystery shoppers. When a victim responds to such an ad or e-mail and contacts the advertiser to find out more details, the victim is told that the job involves purchasing items from different stores or dining in a variety of restaurants and recording the overall experience. The victim then receives a packet from the fake company notifying them about the employment and containing seemingly legitimate looking documents like business evaluation forms, training assignments and a check, which makes the offer look all the more authentic. The check, which may be for a significantly high amount, is supposed to cover shopping fees, the shopper's payment and some extra money, which the recipient is supposed to transfer back to the company immediately, so that the 'company' may evaluate the speed and efficiency of a specified wire transfer service.
The checks provided by the scammers are obviously fake! And the victim first gets hit financially when s/he spends from his/her own pocket to return the amount to the company and again when he/she spends personal money to buy something assuming that the amount would be recovered once the check cleared. By the time the unsuspecting shopper discovers that the check is fake, s/he is left poorer of a significant sum of money spent not just in shopping but also the money used to transfer to the scammer.
Not all mystery shopping job opportunities are scams. Many companies do hire independent market research companies to evaluate the quality of service and products in their stores. These market research companies engage mystery shoppers to shop at particular stores incognito. Therefore, while operating anonymously the 'Mystery Shoppers' develop a report based on their experiences. These shoppers are allowed to keep the product/s that they buy for their own use and the money put into making the purchases gets reimbursed. However, while genuine opportunities may be plenty, it is important to spot the scams which operate in the guise of real opportunities.
What you can do about it:
Genuine companies do not usually advertise jobs for shoppers via channels like radio, classified columns in newspapers or unsolicited e-mails.
Before applying for a job it is always advisable to check and validate the contact person and the phone number provided in the e-mail, message or advertisement.
Fake companies often charge an application fee for applying for a mystery shopper job, which is something a genuine company would not do.
A legitimate company will not send a check to the appointed person before the completion of the assignment. If a check is sent in advance, that itself should raise alarm signals. Moreover, when it involves sending part of the payment back to the sender, that's enough to deduce the offer made is fake and so is the company making it.
Companies appointing mystery shoppers are very particular about selecting the people they assign for the jobs and usually screen their candidates before offering them the jobs. However, when the offer is false or fake no such screening takes place.
Most fake companies claim to be located in different countries and hence sometimes prove difficult to verify. Be cautious if the company does not have an established office that's approachable and or fails a simple verification from your side! Then rethink your excitement to work for it. The Better Business Bureau can also be consulted when in doubt to investigate about any suspect employment offerings.
What iYogi has to say :
"The opportunity to get paid for shopping – an activity which many people love doing – is a temptation often difficult to resist, which has led to the increasing number of people falling prey to the mystery shopper scam, as scammers have been quick to cash on this opportunity to make quick money by duping gullible victims looking for seemingly easy jobs," says Vishal Dhar, President Marketing and Co-founder of iYogi. "Exercising caution in applying for any job which involves no screening process and comes with advance checks is essential in order to safeguard oneself from becoming victim to such scams."
About iYogi
iYogi is a global on-demand services company that provides personalized computer support for consumers and small businesses in United States, United Kingdom, Canada and Australia. iYogi's unique model, including proprietary iMantra technology and highly qualified technicians, is designed to eliminate computer-related stress and keep millions of digitally dependent consumers and small businesses protected and productive. iYogi -- with its proven global expertise delivery model, intelligent customer insight systems, easy-to-use self-help tools and automated PC optimization and computer support services – offers users a simple yet comprehensive path to digital serenity. iYogi has perfected the remote technical support model to overcome the current limitations of in-store, on-site, or call center services. Major resellers and technology companies are turning to iYogi to improve customer satisfaction, reduce return rates, and deliver a compelling new-value added offering to customers. For more information on iYogi and a detailed list of technologies supported, visit: http://www.iyogi.com.
Media Contact:
Chelsea Irwin
GlobalFluency
(650) 433-4163
cirwin(at)globalfluency.com
###