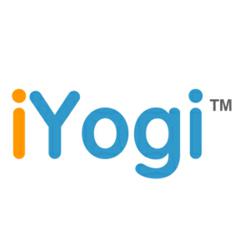 Virus threats, data theft and online credit card fraud are some the most common complaints reported by iYogi users who bank or shop online.
(Vocus/PRWEB) March 11, 2011
iYogi, the on-demand tech support provider, today announced a new iYogi Reviews report on the top five online banking and e-commerce pitfalls. The iYogi Reviews report is based on a comprehensive evaluation of responses gathered from thousands of interactions with iYogi customers through iYogi's iMantra knowledge base, and reveals the top problems encountered by users while shopping, paying bills, transferring funds and sending data over the Internet, as well as recommendations on how to combat these problems.
Millions use the Internet to shop at thousands of online stores, conduct online banking transactions, or book vacations, and there is an increasing need for users to take adequate security measures to protect themselves from identity theft and online fraud. The major complaints reported by Internet users to iYogi Certified Technicians related to online banking and e-commerce include: slow system speed during money transactions; lost, stolen or disclosed data; inability to open a webpage used frequently to pay bills; unfamiliar transactions appearing on credit card statements; and inability to access online banking accounts.
iYogi Reviews the Top 5 online banking and e-commerce pitfalls and their solutions:
Virus threats: Viruses, adware and malware are all information-gathering programs. They usually run in the background without the user's consent or knowledge, and monitor his/her online activities, shopping habits and other activities. These malicious programs are capable of tracking user credit card information, passwords and bank account details.
Solution: Take adequate precautions to minimize security risks. Install a powerful antivirus program to protect your computer from viruses, spyware, malware and adware. To view an in-depth solution for installing antivirus software, visit: Protection Against Virus Threats
Data theft: Online banking and shopping are very convenient, but insufficient security measures can leave your personal and confidential information vulnerable to cybercriminals, privacy intruders and hackers.
Solution: Protect against identity or data theft by safeguarding your private and confidential information. Configure a firewall on your PC, encrypt important files and folders, and turn on the phishing filter. To view a complete solution for configuring firewalls, encrypting important information and turning on phishing filters, visit: Data Theft Protection
Browser hijacking: Fraudsters, hackers and privacy intruders can constantly track your shopping and surfing habits by monitoring cookies. Moreover, they can easily block the websites that you frequently open or visit.
Solution: To ensure privacy, delete all the cookies – including tracking cookies – from your web browser after banking or shopping online. Also, optimize the web browser installed on your system to prevent slow browsing issues. To access a comprehensive solution for deleting cookies and optimizing your web browser, Visit: Preventing Browser Hijacking
Online credit card fraud: Whether you are new to e-commerce or an experienced online store owner, you should know how to detect fraudulent credit cards transactions. Online credit card fraud is rampant today and consumers need to ensure that their credit card information remains safe.
Solution: Removing system restore points by cleaning up the disk space can prove beneficial as hackers or privacy intruders will be unable to track your activities. To see a complete solution for reducing the risk of online credit card fraud, visit: Prevent Online Credit Card Fraud
Keyloggers: Keyloggers are software programs that are used to track your real-time activity including the keyboard keys you press. Hackers use keylogger software to steal your passwords and other important information. If you are unable to open your online banking account, then there is a possibility that privacy intruders might have changed the password of your account.
Solution: Remove keylogger software programs from your computer. To access an in-depth solution for removing keylogger software from your computer, visit: Removing Keylogger Software
"Even as online shopping and other e-commerce applications gain in popularity, feedback from our customers indicate that incidents of cyber crime are climbing as well," said Vishal Dhar, President of Marketing and co-Founder of iYogi. "Credit card fraud, data theft and criminal acts increase the need for the right support and safeguard solutions to protect users' PCs and digital information."
ABOUT IYOGI
iYogi is a global on-demand services company that provides personalized computer support for consumers and small businesses in United States, United Kingdom, Canada and Australia. iYogi's unique model, including proprietary iMantra technology and highly qualified technicians, is designed to eliminate computer-related stress and keep millions of digitally dependent consumers and small businesses protected and productive. iYogi -- with its proven global expertise delivery model, intelligent customer insight systems, easy-to-use self-help tools and automated PC optimization and computer support services – offers users a simple yet comprehensive path to digital serenity. iYogi has perfected the remote technical support model to overcome the current limitations of in-store, on-site, or call center services. Major resellers and technology companies are turning to iYogi to improve customer satisfaction, reduce return rates, and deliver a compelling new-value added offering to customers. For more information on iYogi and a detailed list of technologies supported, visit: http://www.iyogi.com
MEDIA CONTACT
Matt Farrell
GlobalFluency
Tel.: +(646)652-5204
mfarrell(at)globalfluency(dot)com
###