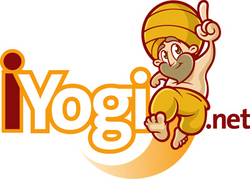 Sydney (PRWEB) March 20, 2009
iYogi, India's first global direct to home and small business technical support company, today launched its services in Australia. A comprehensive range of services provided by iYogi for technologies in home and small business include laptops, desktop PCs, MP3 players, digital camera, printers, scanners, more than 100 software applications and server products. Remote technical support services from iYogi are delivered 24/7 by Microsoft Certified professionals.
"We offer our customers peace of mind at an incredible price-point. With our service, there are no hidden charges, pay by the minute rates or scheduling appointments and waiting for a technician to arrive. Our technical support is on-demand and it takes less than a minute to reach a technical specialist", said Uday Challu, CEO of iYogi. "iYogi's customer satisfaction rate of 95% and resolution rate of 86% are amongst the highest published benchmarks in the computer support industry and this promise and guarantee of quality and on time service is what we now bring to our Australian customers", he added.
iYogi's flagship Annual Unlimited Subscription Plan with more than 50,000 subscribers across US, UK and Canada will retail in Australia for $ AUD 219.99 per-computer per-year. This plan includes one-year subscription to iYogi's Support Dock desktop application suite with Anti-virus, spyware removal and protection, PC recovery, data back-up, optimization tools and home networking manager.
iYogi's small business offering provide managed services and monitoring solutions for patch management, security auditing, site inventory, real time alerts and remote management for all critical server issues.
iYogi is a Microsoft Gold Certified Partner. It provides its customers with access to a team of Microsoft Certified System Engineers and Cisco Certified Network Associates as well as professional computer engineers for solutions to all technical issues. Customer support ranges from simple issues like installation of any computer software to something as critical as troubleshooting blue screen of death. iYogi remote online computer tech support services are delivered on demand. With iYogi, customers do not have to physically deposit their PC for repairs or wait for an appointment with a technician.
iYogi's remote technical support allows customers to access their technician of choice in less-than-one-minute via a toll free number.
For a complete list of technologies supported by iYogi and a detailed list of service plans, visit http://www.iyogi.net.au or call 1-800-237-3901(USA), 1800 602 586(Australia).
ABOUT IYOGI
Headquartered in Gurgaon, India with offices in New York, NY, iYogi provides personalized computer support for small business and home office users in United States, United Kingdom and Canada . iYogi offers 24/7 phone and online assistance for technologies we use every day and supports products from a wide range of vendors. Utilizing proprietary technology, iMantra, and superior Microsoft certified team, iYogi delivers higher resolution benchmarks and service levels than competing services. iYogi is privately held and funded by SAP Ventures, Canaan Partners, and SVB India Capital Partners.
In December 2008, iYogi was awarded the Red Herring 100 Award. The Award recognizes the 100 "Most Promising" companies driving the future of technology.
The information contained herein is subject to change without notice. iYogi shall not be liable for technical or editorial errors or omissions contained herein.
###