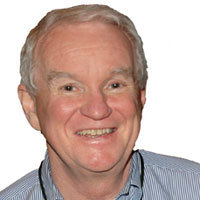 The MDM audience gains a seasoned analyst sharing his unique view into what's behind the news in wholesale distribution channels
Boulder, CO (PRWEB) February 3, 2010
Jack Keough, former editor-in-chief of Industrial Distribution magazine, has joined Gale Media Inc. as a contributing editor to mdm.com and Modern Distribution Management, the only subscription newsletter and specialized information Web site for wholesale distribution executives.
"I'm delighted to be joining Tom Gale and the rest of the team at MDM," Keough said. "MDM has been a fixture in the distribution business for more than 40 years, providing distributors and manufacturers with timely and up-to-date information."
Keough will contribute weekly blogs to the mdm.com Web site at http://www.mdm.com/blogs, as well as contribute to Modern Distribution Management's other information services, including its premium newsletter, free e-newsletter, Webcasts, and market and economic data.
Keough was editor of Industrial Distribution magazine for nearly 25 years until the magazine was closed by parent company Reed Business Information-U.S. in early January. Keough is now president of Keough Business Communications, a firm that focuses on providing trade associations, marketing groups and distributors with customized e-mail newsletters, specialty magazines and public relations/marketing.
"The MDM audience gains a seasoned analyst sharing his unique view into what's behind the news in wholesale distribution channels," said Modern Distribution Management Publisher Tom Gale. "Everyone benefits from continuing to have access to his 25-year-plus perspective on what distribution executives face in these current complex markets."
Modern Distribution Management offers a twice-monthly premium newsletter, free e-newsletters, Webcasts, economic and market data, real-time breaking news and commentary at mdm.com and educational resources for distribution executives and companies that serve the distribution industry. Modern Distribution Management's premium content is available in online and print versions. The company was founded in 1967 by J. Van Ness Philip, who edited the newsletter until 1992. Gale is president of Gale Media Inc., publisher of Modern Distribution Management and mdm.com.
Keough can be reached at 508-734-0029.
###