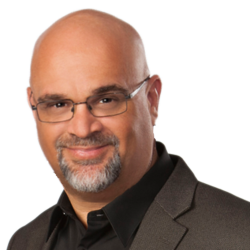 Before you spend another dollar to get on the front page of Google, spend an afternoon to learn how to make them pick you. So you can turn those prospects into customers and those customers into fans.- Jack Mize
Houston, TX (PRWEB) May 16, 2013
Jack Mize is an internet marketing and mobile marketing expert who is considered an advocate and friend by thousands of small business owners. Jack Mize is a sought after speaker and author who is releasing a free video course to help teach small businesses how to use their advertising dollars more effectively. His free video course is titled Local Guru Roadmap and it is geared to helping small businesses find their online 'X Factor'.
Jack will be sharing strategies on how to make smart decisions with advertising dollars to get the most effective return. He will be walking viewers through his four pillars of local online marketing. Jack Mize says, "You will understand what your message should be, who your message is for and why your message will work, regardless of how you decide to deliver it." Jack Mize continues, "Before you spend another dollar to get on the front page of Google, spend an afternoon to learn how to make them pick you. So you can turn those prospects into customers and those customers into fans."
Jack Mize is a speaker, author, trainer and one of the most respected and sought after online marketing strategists for small business owners and local marketing consultants.
Jack goes far beyond the front page of Google by coaching business owners on how to position themselves as the Educator and Advocate for their prospects and customers success.
By focusing on the behavior of consumers when they are ready to buy locally led Jack to develop his method of opening "Lead Valves." This strategy allows businesses to, not only be found in multiple places, but instantly deliver a compelling message that converts searchers into prospects and prospects into customers.
Jack has developed a system that is laser focused on the quality of the conversion rather than the quantity of internet traffic.
In 2009 Jack began teaching his Lead Valve strategy to Local Internet Marketing consultants and small business owners around the world.
By repositioning his clients from traditional hard sales tactics to being the Educators and Advocates for their clients' success, Jack has been credited with saving businesses and changing lives.
Jack Mize
MizeJack (at) Gmail (dot) com
Motivated Traffic
713-242-1662
"Jack Mize is Proud to Support The HOME Foundation "
About The HOME Foundation:
The Helping Others Means Everything, or The HOME Foundation, is a not-for-profit organization dedicated to helping our Family of Charities. Frankie Verdugo, President of The HOME Foundation, wants to help as many worthy charities as possible as they struggle during these tough economic times. Frankie Verdugo helps raise funds through luxury dream home raffles, home giveaways, prizes, and high profile celebrity events in Hollywood... "Our mission is to help charities reach their fundraising goals and to bring awareness to their praiseworthy causes."