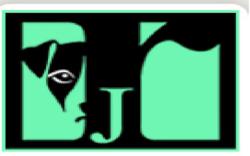 with the downturn in the economy and more and more businesses failing to survive or suffering from bad business debt it is imperative to ensure that vital cash flows into a business faster
London (PRWEB UK) 25 October 2012
A spokesperson from Jack Russell Debt Collection commented "with the downturn in the economy and more and more businesses failing to survive or suffering from bad business debt it is imperative to ensure that vital cash flows into a business faster". Businesses must ensure that they have set up their payment procedures, customer identification, credit risk profiling and payment methods to avoid the most common payment issues.
Although cheques are not as widely used anymore as they are becoming an insecure way of payment they are sometimes unavoidable and can bounce for many reasons, here are three of them:
Why do Cheques bounce?
1) A 'Refer to Drawer', this is where the bank refuses to pay a cheque as the account from which it is drawn does not have sufficient funds (NSF).
2) A cancellation, where the cheque has been cancelled by the owner in advance of it being paid in, often at a charge from the bank.
3) A stopped cheque, where the cheque owner has paid a charge to the bank to stop the cheque from clearing, this can be done after the cheque has been paid in, but must be done before it clears in the beneficiary's account.
Jack Russell, through its special debt advisory service for SME's, recommends using alternative forms of payment if in doubt from customers depending on risk and the size of the transaction. These can include Direct Debit, CHAPS, Bankers Draft, Telegraphic Transfer, BACS Transfer or for more modest transactions credit or debit card payments. However, to avoid charge backs card payments should only be taken if the customer has been clearly identified, clear T&C's provided and a confirmed order exists.
Kerry Bland, Managing Director, of Jack Russell Debt Collection commented; "Jack Russell, through its debt advisory services will be able to help SME's benefit from improved credit management and ultimately get paid faster". With over 30 years in the industry, Jack Russell has seen all payment scenarios. UK businesses now have the opportunity to benefit from this practical experience accumulated by Jack Russell.
About Jack Russell Debt Collection & Legal Process Servers
Jack Russell Debt Collection are one of the UK's most prominent debt recovery services with a network of UK offices serving over 8000 businesses to help them recover their difficult debts. Jack Russell pioneered the "No Collection. No Fee "model for collecting business debts.
Jack Russell work across all sectors in the UK. Some of the business types that have recently benefitted from their services include; recruitment consultancies, day nurseries, IT companies, printing firms, corporate entertainment and accountants and their clients.