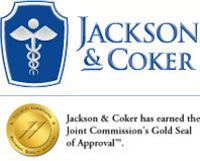 Certainly the need for quality patient care demands the concerted effort of both licensed physicians and advanced practitioners to work together in treating illnesses and promoting healthier life-styles.
Alpharetta, GA (Vocus) June 26, 2010 —
Given the increase in patients across the country requiring quality health care -- compounded with the shortage of physicians in major medical specialties -- the role of advanced practitioners is evolving, but not to the liking of all physicians. This is one finding of a recent research study commissioned by Jackson & Coker.
The research findings are presented in a special report published in the latest edition of the Jackson & Coker Industry Report, entitled "The Changing Role of Advanced Practitioners in Health Care Delivery."
"We are pleased that our independent research partner tackled a rather controversial topic with balanced analysis of what is taking place in the world of health care delivery," commented Sandra Garrett, president of Jackson & Coker. "Certainly the need for quality patient care demands the concerted effort of both licensed physicians and advanced practitioners to work together in treating illnesses and promoting healthier life-styles."
Susan Mesa, president of AdvancedPractice.com, was quoted in the report and added this observation: "The ascendancy of advanced practice professionals [the new moniker for advanced practitioners] signals recognition throughout the health care field of the indispensable role they play in providing quality patient care that meets exacting standards. Increasingly, hospitals, clinics and other medical organizations are relying on the services of these professionals, who can often practice independently and thus reduce the workload of the overall clinical staff."
Here are some highlights of the special report on Advanced Practitioners, which is found online at http://www.jacksoncoker.com/physician-career-resources/newsletters/2010-may.aspx.

Physician assistants and nurse practitioners have similar, though distinctly different, roles to play in clinical settings.
Although the majority of advanced practitioners work in primary care settings, they also provide care in many different medical specialty areas.
The recent health care reform legislation will likely fuel the need for more advanced practice professionals in the near-term and certainly in the long-term.
Non-physician practitioners are lobbying for more independence, increased practice capabilities and concomitant reimbursement for their services—which some physician organizations are challenging in court, but other groups are supporting.
The rise of retail clinics offers advanced practitioners –especially those who can practice independently -- more employment options than ever before, though some doctors question how this may "undercut the existing practice model."
Increased use of advance practice professionals is envisioned for many government health care organizations.
Despite talk of a "turf war" between advanced practitioners and physicians, advanced practitioners are generally viewed as supplementing, not supplanting, physician specialists.
What does the future hold for advanced practitioners working side by side with physicians?
"There will always be the need for highly qualified physicians to accept locum tenens and permanent positions," Ms. Garrett noted, "but, as this report points out, the rise of advanced practice professionals enables health care organizations to maintain a full complement of well-trained clinicians at all times by utilizing the services of both groups of providers."
What holds true in the private sector will likely match what occurs in the government health care arena, Ms. Mesa explained: "It is encouraging that Health and Human Services has recently invested $250 million in launching five new programs to strengthen health care delivery in the area of primary care, including substantial support for training nurse practitioners and physician assistants.
"We expect to see more government health care employers increasingly rely on advanced practice professionals for short-term and long-term locum tenens staffing requirements," she added.
About Jackson & Coker
Begun over three decades ago, Jackson & Coker has been a leader in physician recruitment through the placement of physicians in both permanent placement and locum tenens physician jobs. The firm specializes in anesthesiology jobs, CRNA jobs, neurology jobs, psychiatry jobs, surgery jobs, primary care jobs as well as emergency medicine jobs. Headquartered in metro Atlanta, the firm has earned a reputation for providing cost-effective, time-sensitive solutions to both government and commercial health care organizations. The recruitment staff works in two divisions of the company: Retained Search, which places physicians in over 40 medical specialties in permanent staff positions, and locum tenens, a staffing model that recruits medical providers (physicians and CRNAs) for temporary vacancies.
Jackson & Coker has earned a "Gold Seal" designation as a "Certified Health Care Staffing Service" by the Joint Commission and is affiliated with a credentials verification organization (JH CVO) that has received certification by the National Committee for Quality Assurance (NCQA) in ten out of ten credentialing elements.
Jackson & Coker participates in social media networks such as Facebook, LinkedIn, YouTube and Twitter—including managing separate Twitter sites geared to major medical specialties.
The firm also produces the online monthly Jackson & Coker Industry Report that offers timely articles, special reports, white papers, industry surveys and other matters of interest to the medical community at large. Here's the link to JCIR: http://www.jacksoncoker.com/physician-career-resources/newsletters/default.aspx
Jackson & Coker is part of a "family of companies" referred to as Jackson Healthcare.
About Jackson Healthcare
Founded by the healthcare innovator Richard Jackson, Jackson Healthcare serves more than two million patients in nearly one thousand hospitals each year. The Jackson family of companies provides physician and clinician staffing, anesthesia management, hospital management and healthcare information technology solutions proven to improve clinical and financial outcomes, as well as increase operational efficiency. Jackson Healthcare has earned national media coverage for its physician polls and champions local and international charitable work. In addition, Jackson has been recognized as one of the fastest growing staffing companies in the country by the Inc. Magazine, Atlanta Business Chronicle, Georgia Trend and Staffing Industry Analysts. For more information about Jackson and its companies, visit Jacksonhealthcare.com. Jackson's research reports are available at Market Research.
About AdvancedPractice.com
Another Jackson Healthcare company, AdvancedPractice.com is a full-service locum tenens recruiting and staffing firm exclusively dedicated to Advanced Practice Professionals. The firm offers "concierge staffing services" with a focus on Nurse Practitioner and Physician Assistant staffing. (http://www.advancedpractice.com)
###