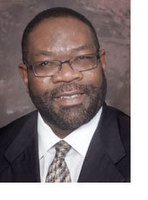 Given the economy and growing physician shortage, it's prudent to consider innovative physician recruitment strategies and compensation models to attract the most competent providers.
Alpharetta, GA (Vocus) April 29, 2010
Jackson & Coker, a leading physician recruitment firm headquartered in metro Atlanta, has established itself as an industry "thought leader." Through various communication media, the firm shares valuable, timely information with various sectors of the healthcare community. One communication vehicle is the online Jackson & Coker Industry Report (JCIR), reaching over 300,000 medical professionals monthly.
"We are pleased to feature, on a regular basis, in-depth interviews with persons who serve in executive leadership roles within the medical community," mentioned Jackson & Coker president, Sandra Garrett. "Their personal insights are valuable to all hospital stakeholders who are concerned with improving patient care and better serving their communities."
Thomas McKeever, Director of National Sales for Jackson Healthcare, recently interviewed Michael Ugwueke for the Healthcare Executives' Insights column in the Jackson & Coker Industry Report.
Mr. Ugwueke, DHA, FACHE, serves as Senior Vice President / CEO of Methodist Healthcare—North & South Hospitals in greater Memphis, TN. He addressed concerns that contemporary hospital administrators face in a time of diminished resources, uncertainty about the scope of health care reform, and the challenge to meet the expansive medical needs of the communities served.
Highlights of Mr. Ugwueke's insights and observations are noted below:

Given the challenges that face hospital administrators, those who view their profession as a "calling" are perhaps more equipped to cope with the myriad of demands and challenges that "come with the territory."
Among the chief challenges is to foster open, productive communication among everyone who has a part in health care delivery.
Physicians, in particular, are generally pressed for time; so ensuring that frequent meetings meet their needs and expectations is an important priority.
Another chief concern is to fully address the medical needs of the local community by convincing them what an asset they have at their disposal. Meeting frequently with patients and their families is indispensably important in this regard.
On a larger scale, tackling health care disparities and facing the reality of treating those who are uninsured are ongoing concerns for hospital administrators.
One means of dealing with health care disparities is to promote preventative medicine and early intervention among patients who are most susceptible to certain chronic medical conditions.
Regardless of what the implementation of health care reform looks like, it's highly important that all members of society take responsibility for their own health. Given the current economy, this is problematic: some patients simply can't afford to receive treatment they desperately need due to their financial circumstances.
Reimbursement issues are likely at the top of most hospital administrators' agendas. As hospitals are "squeezed from all sides," maximizing quality health care delivery with diminished resources is a Herculean task.
Given the economy and growing physician shortage, it's prudent to consider innovative physician recruitment strategies and compensation models to attract the most competent providers.
Advice to doctors considering practice opportunities: "Align yourself with medical facilities of high quality, high caliber that are concerned with work/life balance" and other matters that contribute to personal and professional satisfaction.
It's particularly gratifying to receive a letter from a patient commenting, "You guys saved my life." That's something that "gets you out of the bed in the morning" and gives a different perspective to those who sit in the corner office.
The entire interview can be accessed at http://www.jacksoncoker.com/physician-career-resources/newsletters/articles-surveys/Ugwueke.aspx.
About Jackson & Coker:
Begun over three decades ago, Jackson & Coker has been a leader in physician recruitment through the placement of physicians in both permanent placement and locum tenens physician jobs. The firm specializes in anesthesiology jobs, CRNA jobs, neurology jobs, psychiatry jobs, surgery jobs, primary care jobs as well as emergency medicine jobs. Headquartered in metro Atlanta, the firm has earned a reputation for providing cost-effective, time-sensitive solutions to both government and commercial health care organizations. The recruitment staff works in two divisions of the company: Retained Search, which places physicians in over 40 medical specialties in permanent staff positions, and locum tenens, a staffing model that recruits medical providers (physicians and CRNAs) for temporary vacancies.
Jackson & Coker has earned a "Gold Seal" designation as a "Certified Health Care Staffing Service" by the Joint Commission and is affiliated with a credentials verification organization (JH CVO) that has received certification by the National Committee for Quality Assurance (NCQA) in ten out of ten credentialing elements.
Jackson & Coker participates in social media networks such as Facebook, LinkedIn, YouTube and Twitter—including managing separate Twitter sites geared to major medical specialties.
The firm also produces the online monthly Jackson & Coker Industry Report that offers timely articles, special reports, white papers, industry surveys and other matters of interest to the medical community at large. Here's the link to JCIR: http://www.jacksoncoker.com/physician-career-resources/newsletters/default.aspx
Jackson & Coker is part of a "family of companies" referred to as Jackson Healthcare.
About Jackson Healthcare:
Founded by the healthcare innovator Richard Jackson, Jackson Healthcare serves more than two million patients in nearly one thousand hospitals each year. The Jackson family of companies provides physician and clinician staffing, anesthesia management, hospital management and healthcare information technology solutions proven to improve clinical and financial outcomes, as well as increase operational efficiency. Jackson Healthcare has earned national media coverage for its physician polls and champions local and international charitable work. In addition, Jackson has been recognized as one of the fastest growing staffing companies in the country by the Inc. Magazine, Atlanta Business Chronicle, Georgia Trend and Staffing Industry Analysts. For more information about Jackson and its companies, visit Jacksonhealthcare.com. Jackson's research reports are available at Market Research.
###