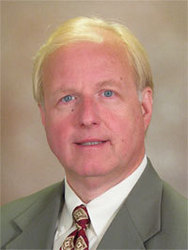 Staffing agencies need to be flexible and creative in their service offering, and business development leaders need to be 'on top of their game' as never before.
Alpharetta, GA (Vocus) April 24, 2010 –
Gary Belancik, a seasoned manager in human resources staffing, has joined Jackson & Coker's executive team as Vice President of Primary Care, effective April 7.
"We are pleased to have someone with Gary's professional background and experience to head our Primary Care division," mentioned Jackson & Coker's president, Sandra Garrett. "He brings to the position fresh insight from his years of serving with other nationwide staffing firms in other industries."
Gary's professional experience includes recruitment, marketing and sales management with three prominent staffing organizations. For a number of years, he actually worked in the same building with Jackson & Coker and became aware of its industry reputation and commitment to customer satisfaction.
"It is, indeed, a pleasure being associated with an industry leader. It's a logical progression in my career path," he said. "I see my involvement as contributing to greater revenue for Jackson & Coker, helping hospitals and medical groups with interim staffing, and enhancing the careers and earning potential of qualified providers."
He described his management style as "Hands-on and lead by example" and has a professional passion for ongoing training of associates under his supervision.
"This is particularly important considering what's happening in the medical profession with regard to the uncertainties associated with the implementation of health care reform. Staffing agencies need to be flexible and creative in their service offering, and business development leaders need to be 'on top of their game' as never before," he remarked.
Gary attended the University of Pittsburgh, first as a pre-med major then transitioning into business administration. He makes his home in Alpharetta with his wife, Denise, and two children. His pastime activities include tennis, cinematography and collecting movie DVD's.
About Jackson & Coker
For over three decades, Jackson & Coker has been a leader in physician recruitment through the placement of physicians in both permanent placement and locum tenens physician jobs. The firm specializes in anesthesiology jobs, CRNA jobs, neurology jobs, psychiatry jobs, surgery jobs, primary care jobs as well as emergency medicine jobs. Headquartered in metro Atlanta, the firm has earned a reputation for providing cost-effective, time-sensitive solutions to both government and commercial health care organizations. The recruitment staff works in two divisions of the company: Permanent Placement Recruitment, which places physicians in over 40 medical specialties in permanent staff positions, and locum tenens, a staffing model that recruits medical providers (physicians and CRNAs) for temporary vacancies.
Jackson & Coker has earned a "Gold Seal" designation as a "Certified Health Care Staffing Service" by the Joint Commission and is affiliated with a credentials verification organization (JH CVO) that has received certification by the National Committee for Quality Assurance (NCQA) in ten out of ten credentialing elements.
Social media participation includes maintaining a corporate presence on Facebook, LinkedIn, YouTube and Twitter. The company also has separate Twitter sites for the main medical specialties it represents.
The firm also produces the online monthly Jackson & Coker Industry Report that offers timely articles, special reports, white papers, industry surveys and other matters of interest to the medical community at large. Here's the link to JCIR: http://www.jacksoncoker.com/physician-career-resources/newsletters/default.aspx.
About Jackson Healthcare
Founded by healthcare innovator Richard Jackson, Jackson Healthcare serves more than two million patients in nearly one thousand hospitals each year. The Jackson family of companies provides physician and clinician staffing, anesthesia management, hospital management and healthcare information technology solutions proven to improve clinical and financial outcomes, as well as increase operational efficiency. Jackson Healthcare has earned national media coverage for its physician polls and champions local and international charitable work. In addition, Jackson has been recognized as one of the largest and fastest growing staffing companies in the country by the Inc. Magazine, Atlanta Business Chronicle, Georgia Trend and Staffing Industry Analysts. For more information about Jackson and its companies, visit jacksonhealthcare.com . Jackson's research reports are available at jacksonhealthcare.com/research.
Media Contact:
Edward McEachern
Jackson & Coker
678-277-3030
emceachern(at)jacksoncoker(dot)com
###