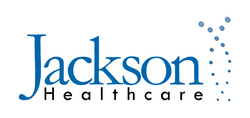 They need to be replaced with a more efficient system that significantly reduces unnecessary costs, passing those savings on to employers and patients
Alpharetta, GA (Vocus) October 20, 2008
Everyone agrees that healthcare in this country is in crisis, that it is unaffordable and unavailable to a large segment of the American population. Suggested solutions range from adopting a universal healthcare plan to lowering malpractice rates. But according to Richard Jackson, Chairman and CEO of Jackson Healthcare (JH), these are not solutions; they are merely band aids to treat the symptoms. The true problem, says Jackson, can be defined in two words -- insurance companies. And Jackson's provocative new proposal to resolve the healthcare crisis also involves insurance companies -- eliminating them.
According to Jackson, insurance companies no longer provide value. "They need to be replaced with a more efficient system that significantly reduces unnecessary costs, passing those savings on to employers and patients," says Jackson. "The new system must return physicians to the practice and control of medicine," he adds, "while reinstating the relationship between doctors and their patients." And Jackson's bold new alternative plan, a national healthcare reimbursement system (HRS), would do just that.
It consists of eight major components:
Other proposed solutions for revamping America's inefficient healthcare system abound. One popular so-called remedy is mandatory health insurance for all. But according to Jackson, guaranteed healthcare treats a symptom, not the problem. "Under today's antiquated system, healthcare is neither efficient nor affordable, and making it mandatory isn't going to change that," says Jackson. Great advancements in medicine have been made, he adds, yet the system that manages it dates back to the 1980's. "Technology now provides us the opportunity to return doctors to the practice of medicine, eliminate the middle man, improve the quality of healthcare and make it affordable and accessible to everyone," he says. "And to the majority of Americans," says Jackson, "that's a solution that can't come soon enough."
For a more in depth look at Richard Jackson's radical proposal for a national healthcare reimbursement system, please click here:
About Jackson Healthcare
Founded by healthcare pioneer Richard L. Jackson, Jackson Healthcare addresses the two biggest challenges facing healthcare today: finding the right people and delivering the right information at the right time. The JH family of companies provides clinician staffing, anesthesia management and healthcare information technology solutions proven to improve clinical and financial outcomes and increase operational efficiency.
With approximately 400 associates in Alpharetta, Ga., and 600 nationally, JH serves more than three million patients in some 1,000 hospitals each year. With a 53-percent compound annual growth rate between its founding in 2000 and year-end 2007, the company ranked seventh on Atlanta Business Chronicle's "Pacesetters" list of Atlanta's fastest-growing companies in April 2007. JH also was named to the Inc. 500 list in 2004; to the Inc. 5000 in 2007 and 2008; and as one of "Atlanta's Best Employers" by the Business Chronicle in 2007 and 2008. The firm's operating entities include:LocumTenens.com, Premier Anesthesia, Jackson & Coker, Travel Nurse Solutions, Jackson Hospital Affiliates, Jackson Therapy Partners, StatCom and Patient Placement Systems.
Press Contact:
Bob Schlotman
BSchlotman @ jacksonhealthcare.com
770 643-5697
http://www.jacksonhealthcare.com
# # #