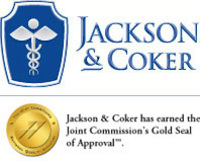 This partnership will allow the Colorado Hospital Association to provide a full range of physician recruitment and placement services for our member hospitals and health systems.
Alpharetta, GA (Vocus) July 8, 2010
The Colorado Hospital Association (CHA) has selected Atlanta-based Jackson & Coker as its primary provider of permanent placement physician recruitment services, effective July 1, 2010.
CHA represents 94 hospitals and health systems in the "Centennial State." The agreement with Jackson & Coker focuses on offering a range of services to CHA members, most notably retained search assistance to meet long-term physician hiring objectives.
Tony Stajduhar, President of Jackson & Coker Permanent Placement, commented: "Jackson & Coker is honored and thrilled that CHA has chosen our firm as its preferred provider for permanent physician placement services. We look forward to offering an innovative recruitment approach as part of our contractual relationship with hospitals throughout Colorado concerning such an important endeavor as physician recruitment."
"This partnership will allow CHA to provide a full range of physician recruitment and placement services for our member hospitals and health systems," said Steven J. Summer, CHA President and CEO. "Colorado is an attractive state for physicians, and having the ability to conduct a strategic national search will allow our members to match key positions with top-notch talent."
The partnership will enable Jackson & Coker to make information available on recruitment strategies to CHA members and otherwise help to inform in-house hospital recruiters on successful strategies for identifying highly qualified physician candidates for full-time positions.
"Having lived in Colorado for 21 years, I couldn't be more pleased to partner with such a great organization. CHA has demonstrated consistent expertise and service to its members, and access to products and programs that add value to their business operations -- all of which help to make healthcare more affordable and hospitals more efficient," Mr. Stajduhar mentioned.
About Jackson & Coker
Begun over three decades ago, Jackson & Coker is an established leader in physician recruitment, serving both government and private-sector clients from coast to coast.
Jackson & Coker has earned a "Gold Seal" designation as a "Certified Health Care Staffing Service" by the Joint Commission and is affiliated with a credentials verification organization (JH CVO) that has received certification by the National Committee for Quality Assurance (NCQA) in ten out of ten credentialing elements.
Jackson & Coker participates in social media networks such as Facebook, LinkedIn, YouTube and Twitter—including managing separate Twitter accounts geared to major medical specialties.
The firm also produces the online monthly Jackson & Coker Industry Report that offers timely articles, special reports, white papers, industry surveys and other matters of interest to the medical community at large. Here's the link to JCIR: http://www.jacksoncoker.com/physician-career-resources/newsletters/default.aspx.
About the Colorado Hospital Association
The Colorado Hospital Association (CHA) represents 94 hospitals and health systems throughout Colorado. CHA helps caregivers and health professionals in Colorado hospitals do what they do best — meet the healthcare needs of their communities. By working together, member hospitals and health systems create changes to better serve their communities. Colorado hospitals create a tremendous impact on the state's economic stability, contributing to nearly every community across the state with nearly 70,000 full-time and part-time jobs. Hospitals support local businesses and create additional employment through their purchases of goods and services, and hospitals are essential to successful local and statewide economic development initiatives.
Press Contacts:
Edward McEachern
Jackson & Coker
678-277-3030
Ron Zwerin
Colorado Hospital Association
720.330.6019
###