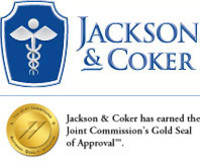 When we were informed of the need for surgeons and other physicians to volunteer their time and skills to help in this important cause, we informed our pool of providers and were overwhelmed with the response
Alpharetta, GA (Vocus) June 25, 2009
Tapping the growing interest in medical volunteerism shown by many locum tenens physicians, Jackson & Coker has helped sponsor several "medical brigades" visiting Honduras to perform long-awaited surgeries and provide other vital medical care.
"When we were informed of the need for surgeons and other physicians to volunteer their time and skills to help in this important cause, we informed our pool of providers and were overwhelmed with the response," mentions Sandra Garrett, president of Jackson & Coker. "For four days the calls poured in from interested parties who were willing to volunteer, some even agreeing to bring part of their office medical staff to assist."
The medical missions occurred during November 2008 and April 2009. Also sponsoring the brigades were Jackson Healthcare Charities and Predisan, a local Honduran organization that provides health services for the medically underserved by staffing clinics throughout the island and coordinating volunteer medical care whenever possible.
"I had the good fortune to travel with the team that consisted of clinicians trained in anesthesiology, surgery, pain management, nursing and physical therapy," says Ed McEachern. "Although I was present principally to photograph and document the weeklong activities, I volunteered to bring medical supplies and pints of blood to the operating rooms and perform other important non-clinical tasks," he adds.
During each trip, the medical team performed around 40 surgeries representing various acuities. One of them concerned a teenager whose leg had previously been amputated resulting from a tragic auto accident. Following intensive surgery, the staff determined that the young man needed more sustained medical treatment and brought him back to the United States for further treatment and observation. A stateside newspaper recounted his story of courage and determination.
Another surgery involved a 30-year-old woman who arrived at the clinic with a massive abdominal tumor. A team of two surgeons excised the 8.5 pound tumor that was determined to be life-threatening. The surgery was successful, and the patient was scheduled for post-op care by local clinic practitioners.
"On behalf of everyone who participated in the medical missions, I can say that the attention shown to the residents of Honduras was well appreciated," recalls Mr. McEachern. "It was certainly rewarding to make friends with Predisan representatives and the patients themselves, and in many ways we took away from our visit more than what we offered."
Click here for his more extensive, first-person account of the Honduras medical mission trips.
Additional information concerning future medical brigades--and opportunities to contribute or volunteer--can be found at http://www.medicalmissions.org, http://www.predisan.org, or at http://www.jacksoncoker.com.
About Jackson & Coker (http://www.jacksoncoker.com)
Jackson & Coker is a premier physician recruitment firm headquartered in Alpharetta that places physicians in over 40 medical specialties as well as CRNA's in locum tenens (temporary) or permanent practice opportunities. The company's website provides further information concerning the company's recruitment program--including online and off-chat chat options with recruiters.
The firm is the oldest and largest physician staffing firm to have received "Gold Seal" approval certification from the Joint Commission (http://www.jointcommission.org/) as a "Certified Health Care Staffing Service."
Jackson & Coker is a member of a family of companies known as Jackson Healthcare (JH), also headquartered in metro Atlanta. JH companies include firms involved in Healthcare IT, medical staffing, patient placement during hospital stays, travel nurse and allied health recruitment, as well as turnkey Anesthesia staffing and management. To learn more about Jackson Healthcare and its subsidiary companies, log on to http://www.jacksonhealthcare.com.
###