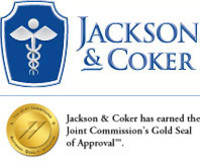 We're finding that many longstanding clients are asking for a singe point of contact with whom to coordinate their projected temporary (locum tenens) and permanent staffing needs
Alpharetta, GA (Vocus) June 15, 2009
"Thomas McKeever has been selected by Jackson & Coker (http://www.jacksoncoker.com) to spearhead our expanded national marketing thrust--introducing a more streamlined approach to physician staffing at prominent hospitals and large health care organizations across the United States," mentions Sandra Garrett, company president. "We're finding that many longstanding clients are asking for a singe point of contact with whom to coordinate their projected temporary (locum tenens) and permanent staffing needs," she adds.
As a full-service vendor of physician staffing, Jackson & Coker concentrates on medical specialties that are in great demand. These include Anesthesiology, CRNA, Emergency Medicine, Primary Care (including Hospitalists), Psychiatry, Radiology and Radiation Oncology, and Surgical Services. Using a robust provider database developed over three decades, the firm's recruiters have access to an expansive pool of candidates who are open to discussing either locum tenens or permanent practice opportunities.
In addition, the firm has put in place a creative marketing plan--including linking with 15 leading physician job boards--to reach passive job seekers who might not otherwise make connection with Jackson & Coker's clients who seek to hire "the best and brightest" in every medical field.
"One of the chief challenges in handling National Accounts clients is to address all their staffing needs promptly and with 'kid glove' customer service treatment," Mr. McKeever commented. "Our experienced staff of locum tenens recruiters and retained search consultants knows what is involved in maintaining loyal clients in a highly competitive market strongly influenced by the current economic downturn."
Mr. McKeever's experience stems from years of industry knowledge in physician job [physician recruitment] while specifically working within, and understanding, the unique needs of multi-facility national organizations.
Jackson & Coker's expansion of the National Accounts division is also in response to current economic conditions impacting the health care industry.
"Simply put, health care organizations are looking for the most for their money--both in terms of quality of providers, thoroughness of in-house credentialing, and any value adds that marketers can bring to the table," Ms. Garrett explains. "A principal point of contact can focus company-wide efforts on making sure that clients are constantly receiving 'best value' procurement of services sought that offers a sizeable return on investment--that's the key," she emphasizes.
For more information on Jackson & Coker's National Accounts initiative, feel free to contact Thomas McKeever, National Sales Director, at tmckeever(at)jacksoncoker.com.
About Jackson & Coker
Headquartered in metro Atlanta, Ga., Jackson & Coker is a leader in the physician recruitment industry. With 30 years of continuous business operations, the firm has earned a reputation for providing cost-effective, time-sensitive staffing solutions to both government and commercial health care organizations. The firm has two divisions, Retained Search, which places doctors in over 40 medical specialties in permanent opportunities, and Locum Tenens, which fills temporary vacancies.
Jackson & Coker has earned a "Gold Seal" designation as a "Certified Health Care Staffing Service" by the Joint Commission and is affiliated with a Credentials Verification Organization that has received certification by the NCQA in ten out of ten credentialing elements.
Jackson & Coker is a member of a family of companies known as Jackson Healthcare (JH). The corporation provides healthcare IT and staffing solutions for prominent hospitals and health care organizations across the nation. Furthermore, Jackson Healthcare has the distinction of being voted among "Atlanta's Top 10 Best Places to Work," and designated by Inc. Magazine as among "The Fastest Growing U.S. Private Companies."
###