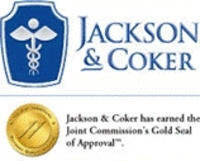 The VHA collaboration is exciting because our company's goals and culture closely align with those of VHA and its members.
Alpharetta, GA (Vocus) December 1, 2009
Jackson & Coker , along with its parent company Jackson Healthcare®, is pleased to announce an agreement with VHA Inc., the national healthcare network, to deliver multi-specialty physicians for locum tenens (temporary substitute) assignments and permanent physician placement.
Through the recruitment efforts of Jackson & Coker, one of Jackson Healthcare-owned companies, VHA's member hospitals will have access to hundreds of thousands of physicians in every major medical and surgical specialty. Jackson & Coker provides locum tenens and permanent physician placement options for clients and offers a broad range of physician specialties. Jackson & Coker will work with VHA to improve the clinical and economic performance of community hospitals across the U.S.
With more than 30 years of experience providing clinical solutions, Jackson & Coker and Jackson Healthcare will broaden VHA's portfolio of services to create valuable products and benefits for their members. In addition to exclusive discounted pricing, VHA members will also have free access to special programs and subscriptions.
This collaborative agreement will provide support and recommended access to additional VHA members to further service fulfillment, encourage collaboration, share best practices, as well as provide Jackson & Coker's physicians with expanded locum tenens and permanent opportunities.
"The VHA collaboration is exciting because our company's goals and culture closely align with those of VHA and its members," said Rick Jackson, chairman and chief executive officer of Jackson Healthcare . "While helping VHA hospitals better serve their patients through increased access to quality physicians, I am confident we can deliver the standards of quality and customer service VHA members have come to expect."
"Jackson & Coker is pleased to be part of this comprehensive staffing agreement," mentioned Sandra Garrett, president of Jackson & Coker. "Our decades of physician recruitment experience—along with our extensive, creative marketing resources—equip us to provide VHA hospitals with a pool of practitioners who are available to meet any coverage needs that may arise."
ABOUT JACKSON HEALTHCARE — Founded by healthcare innovator Richard L. Jackson, Jackson Healthcare addresses the two largest challenges facing healthcare today: finding the right people and delivering the right information at the right time. The Jackson family of companies provides clinician staffing, anesthesia management, hospital management and healthcare information technology solutions proven to improve clinical and financial outcomes, as well as increase operational efficiency. Jackson serves more than three million patients in nearly one thousand hospitals each year. With a 43 percent compound annual growth rate in revenue between 2005 and 2008, Jackson was named among the "Fastest Growing Private Companies" by Inc. 5000. In addition, Jackson has been recognized as one of the "Largest and Fastest Growing Staffing Companies," in the country by Staffing Industry Analysts and "One of Atlanta's Best Places to Work" by the Atlanta Business Chronicle. The Jackson family of companies includes: Jackson & Coker, Jackson Hospital Affiliates, Jackson Surgical Assistants Jackson Therapy Partners,LocumTenens.com, Parker HealthcareIT, Patient Placement Systems, Premier Anesthesia, StatCom, Travel Nurse Solutions and AdvancedPractice.com. Visit http://www.jacksonhealthcare.com .
About VHA - VHA Inc., based in Irving, Texas, is a national network of not-for-profit health care organizations that work together to drive maximum savings in the supply chain arena, set new levels of clinical performance and identify and implement best practices to improve operational efficiency and clinical outcomes. Formed in 1977, through its 17 regional offices, VHA serves more than 1,400 hospitals and more than 24,000 non-acute care providers nationwide. VHA was ranked by Modern Healthcare as the 7th best place to work in health care in 2009.
About Jackson & Coker — Begun over 30 years ago, Jackson & Coker has become a leader in physician staffing and recruitment for government and commercial healthcare organizations. The firm represents CRNAs and physicians in over 40 medical specialties who are seeking part-time (locum tenens) or permanent placement practice opportunities. Staffing solutions include locum tenens, temp-to-perm and retained search employment options. As a leader in healthcare industry information, the company publishes the monthly online Jackson & Coker Industry Report , and actively engages in social media networking (Twitter, Facebook, LinkedIn and YouTube.) More information can be obtained on the company's website: http://www.jacksoncoker.com.
Media Contact:
Edward McEachern
800-272-2707
# # #