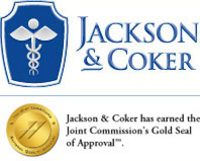 This position has been vacant for a while and we wanted to fill it with someone with proven personal production and leadership abilities
Alpharetta, GA (Vocus) October 16, 2009
Tony Rico has recently been promoted to Senior Vice President of Operations at Jackson & Coker , according to company president, Sandra Garrett. The promotion was effective September 1, 2009.
"This position has been vacant for a while and we wanted to fill it with someone with proven personal production and leadership abilities," Ms. Garrett noted. "Over the past 13 years, Tony has demonstrated his unquestioned loyalty to the company, commitment to clients and providers, and exceptional managerial skills in building one of the most successful specialty teams in Jackson & Coker's Locum Tenens division."
A graduate of the University of Utah, Mr. Rico began his professional career with another prominent physician recruitment firm in 1989 before joining Jackson & Coker in 1996. Recently he relocated his family from Salt Lake City, Utah, to Alpharetta work in corporate headquarters.
Commenting on his promotion, Mr. Rico said, "I welcome the opportunity to be of greater service to a company that's definitely a leader in the physician-staffing industry. Competition for business is keen, especially in this economy; but I welcome the challenge of helping to lead a staff of dedicated professionals to new levels of personal and professional success."
In his new position, he will oversee key aspects of the company's entire operations, including marketing, recruiting, accounting and customer relations. His role also requires close interaction with the Government and Permanent Placement divisions of the firm.
"My heart lies with Psychiatry recruitment," Mr. Rico added, "so I will always be closely connected with the team I have helped to manage and mentor over the last decade. They have proven to be pace-setters in business development and revenue generation."
About Jackson & Coker
Headquartered in metro Atlanta, Jackson & Coker (http://www.jacksoncoker.com) is a leader in the physician recruitment industry. For over three decades, the firm has served a wide array of commercial and government clientele, placing physicians in over 40 medical specialties and advanced practitioners in short-term, long-term and temp-to-perm employment opportunities. The company's two divisions, Locum Tenens and Retained Search, work together to provide cost-effective and time-sensitive solutions to clients seeking a superior level of customer service.
Jackson & Coker has earned a "Gold Seal" designation as a "Certified Health Care Staffing Service" by the Joint Commission and is affiliated with a Credentials Verification Organization, JH CVO, which has received certification by the National Committee for Quality Assurance (NCQA) in ten out of ten credentialing elements.
For more information:
Edward McEachern
Vice President
Jackson & Coker
678-277-3030
# # #