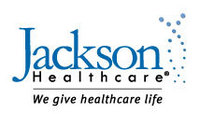 We were very pleased with the volume and quality of hospital programs that submitted applications.
Atlanta, GA (Vocus) November 1, 2010
Over one hundred hospital programs have been named official nominees for the 2010 Hospital Charitable Service Awards, an inaugural national program sponsored by Jackson Healthcare.
On Friday, October 15, 2010, Jackson Healthcare closed the application period for hospitals to nominate programs for the awards. According to Jackson, program nominees encompassed hospitals of all sizes and structures spanning the U.S.
"We were very pleased with the number and quality of hospital programs that submitted applications," said Charles R. Evans, FACHE, who serves as the awards program chairman. "The advisory panel now has the exciting and challenging task of reviewing the applications we received to identify charitable programs we believe are models for the healthcare industry."
Hospital programs applied based upon five criteria areas: community impact, innovation, collaboration, transferability and best practice. "Not all applicants were accepted," said Evans. "To be considered a nominee, applicants must meet at least one of the criteria areas."
According to Evans, the Hospital Charitable Service Awards program was created to celebrate and encourage the spread of the nation's most effective charitable hospital programs. The focus of the awards program is to find, reward and share the stories of hospitals that consistently push beyond their core mission of providing essential healthcare services and generously give back to the communities they serve.
Nominees were encouraged to submit video descriptions of their program. These videos will be shared through the official awards website (http://www.hospitalcharitableserviceawards.org)] and social media sites like YouTube, Twitter and Facebook. Jackson Healthcare is also helping finalists share their stories through their local and regional media.
Jackson Healthcare is hosting a national charitable services conference and awards dinner on February 3, 2011 in Atlanta, Georgia. All hospitals interested in strengthening their charitable service programming are invited to attend.
For more information contact Keith Jennings at 678.690.7942.
About Jackson Healthcare
Founded by the healthcare innovator Richard Jackson, Jackson Healthcare serves more than two million patients in nearly one thousand hospitals each year. The Jackson family of companies provides physician and clinician staffing, anesthesia management, hospital management and healthcare information technology solutions proven to improve clinical and financial outcomes, as well as increase operational efficiency. Jackson Healthcare has earned national media coverage for its physician polls and champions local and international charitable work. In addition, Jackson has been recognized as one of the largest and fastest growing staffing companies in the country by the Inc. Magazine, Atlanta Business Chronicle, Georgia Trend and Staffing Industry Analysts. For more information about Jackson and its companies, visit JacksonHealthcare.com.
About the Awards
The Hospital Charitable Service Awards honors hospital programs setting new standards for health and wellness in their communities through education, access and delivery. We want to recognize hospitals whose commitment to their community – whether defined locally, regionally, nationally or globally – goes beyond "community benefit" and "free care" and has led to innovative efforts to improve community health and increase access to healthcare education and services. The aims of the award program are to create greater awareness of the amazing gifts hospitals offer their communities, to celebrate the accomplishments of hospital program that stand as beacons of community service for the underserved, to share existing "best practices" for delivering and funding community health programs, and to connect hospitals with innovative approaches and new opportunities to serving the underserved. All hospital-funded community programs are eligible to participate regardless of the size, tax or ownership model.
For more information about the awards visit http://www.HospitalCharitableServiceAwards.org.
###