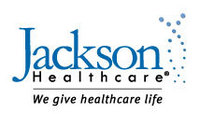 We want to celebrate and share the incredible stories of how hospitals are investing in and improving the lives of their communities.
Atlanta, GA (Vocus) May 26, 2010
A group of senior healthcare executives have joined forces to launch a new awards program sponsored by Jackson Healthcare. The Hospital Charitable Service Awards have been created to find and celebrate the most innovative and effective charitable hospital programs in the U.S.
According to Richard L. Jackson, chairman and chief executive officer of Jackson Healthcare, "We created this awards program to encourage the spread of best practice charitable programs. It was critical that we recruit advisors who are nationally recognized healthcare veterans with a heart for giving."
A board of advisors will guide the development of the awards program and serve as judges in evaluating hospital nominations. Advisors include Charles R. Evans, W. Daniel Barker, Paul S. Ellison, Richard L. Jackson, Reynold J. Jennings and J. Thornton Kirby.
Evans, who serves as the awards program chairman, currently serves as president of International Health Services Group, a social enterprise he founded in 2007 to support health services development in underserved areas of the world. A Fellow with the American College of Healthcare Executives, he also serves as its immediate past chairman. Evans retired in 2006 as president of HCA's Eastern Group in Nashville, TN.
Since 1991, Barker has served as Professor Emeritus, Department of Community Health at the Emory School of Medicine. He also served as Director of Hospitals for Emory University's Woodruff Health Sciences Center. Barker has served on numerous healthcare finance, advisory and strategic planning committees, including as president of the Georgia Hospital Association and chairman of the American Hospital Association. Barker is a Life Fellow with the American College of Healthcare Executives.
A Life Fellow and past chairman of the American College of Healthcare Executives, Ellison served as president of Cleveland Memorial Hospital in Shelby, North Carolina. He also served as executive vice president of The SunHealth Alliance through 1995. He has served on numerous boards including the Southeastern Hospital Conference, the American Hospital Association's House of Delegates and the North Carolina Health Insurance Advisory Board. He is currently retired.
Jennings currently serves as chairman of Impact Benefit Solutions, a full service health plan broker to small and mid-size companies, in addition to chairing Taléntum Health, a private group of companies with a collective mission to maximize the impact of emerging healthcare and church leaders. He retired in 2007 as vice chairman of Tenet Healthcare Corporation in Dallas, TX. Jennings also served as Tenet's chief operating officer. He is a Life Fellow with the American College of Healthcare Executives.
Kirby has served as president and chief executive officer of the South Carolina Hospital Association since 2005. He previously served as Vice President of Tuomey Regional Medical Center in Sumter, South Carolina, following service as a health care attorney with the Carolinas law firm of Nexsen Pruet. He currently serves on a number of boards, including Joint Commission Resources. Kirby serves as board chairman for three organizations dedicated to enhancing care for underserved populations, the South Carolina Office of Rural Health, AccessHealth SC, and Welvista. Kirby is a Fellow with the American College of Healthcare Executives.
According to Evans, too much attention has been focused on what's wrong with healthcare in recent years. "We want to celebrate and share the incredible stories of how hospitals are investing in and improving the lives of their communities."
More information is available at the awards program website: http://www.HospitalCharitableServiceAwards.org
For more information contact Keith Jennings at 678.690.7942.
About Jackson Healthcare
Founded by the healthcare innovator Richard Jackson, Jackson Healthcare serves more than two million patients in nearly one thousand hospitals each year. The Jackson family of companies provides physician and clinician staffing, anesthesia management, hospital management and healthcare information technology solutions proven to improve clinical and financial outcomes, as well as increase operational efficiency. Jackson Healthcare has earned national media coverage for its physician polls and champions local and international charitable work. In addition, Jackson has been recognized as one of the largest and fastest growing staffing companies in the country by the Inc. Magazine, Atlanta Business Chronicle, Georgia Trend and Staffing Industry Analysts. For more information about Jackson and its companies, visit JacksonHealthcare.com.
###