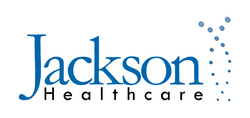 The Company's revenue and profit growth in the three segments of the staffing market in which it plays is a direct result of a proven business model and the outstanding execution of the plan by our company's associates
Alpharetta, GA (Vocus) October 28, 2008
Jackson Healthcare (JH) has been named the 5th largest healthcare staffing company ranked by total revenue by the Staffing Industry Analyst (SIA) Report. Compiled each year by SIA, firms are ranked on the list by temporary staffing revenue generated in the United States. In the October, 2008 edition of the SIR newsletter, JH was also ranked as the 3rd largest Allied Health staffing company, the 3rd largest Locum Tenens staffing company and the 6th largest Travel Nurse Staffing company. Jackson Healthcare is not only one of the largest staffing companies, it is also the fastest growing healthcare staffing company with over $100 million dollars of revenues according to SIA's 2008 fastest growing staffing companies list. The company is also the second largest private company that is 100% owned by its Associates.
"The Company's revenue and profit growth in the three segments of the staffing market in which it plays is a direct result of a proven business model and the outstanding execution of the plan by our company's associates," stated Richard L. Jackson, the Company's Chairman and CEO.
About Staffing Industry Analysts, Inc.
Staffing Industry Analysts, Inc. is the premier research and analysis firm covering the contingent workforce. Known for its independent and objective insights, the company's proprietary research, data, support tools, publications, and executive conferences provide a competitive edge to decision-makers who supply and buy temporary staffing. In addition to temporary staffing, Staffing Industry Analysts also covers these related staffing service sectors: third-party placement, outplacement, and staffing leasing (PEOs). Founded in 1989, the company is headquartered in Los Altos, California. For more information, visit http://www.staffingindustry.com.
About Jackson Healthcare
Founded by healthcare pioneer Richard L. Jackson, Jackson Healthcare addresses the two biggest challenges facing healthcare today: finding the right people and delivering the right information at the right time. The JH family of companies provides clinician staffing, anesthesia management and healthcare information technology solutions proven to improve clinical and financial outcomes and increase operational efficiency.
With over 400 associates in Alpharetta, Ga., and a total of 600 nationally, JH serves more than three million patients in some 1,000 hospitals each year. With a 53-percent compound annual growth rate between its founding in 2000 and year-end 2007, the company ranked seventh on Atlanta Business Chronicle's "Pacesetters" list of Atlanta's fastest-growing companies in 2007 and 2008. JH was ranked the 5th largest Healthcare Staffing Company by Staffing Industry Report in October, 2008. JH also was named to the Inc. 500 list in 2004; to the Inc. 5000 in 2007 and 2008; and as one of "Atlanta's Best Employers" by the Business Chronicle in 2007 and 2008. The firm's operating entities include: LocumTenens.com, Premier Anesthesia, Jackson & Coker, Travel Nurse Solutions, Jackson Hospital Affiliates, Jackson Therapy Partners, StatCom and Patient Placement Systems.
Contact:
Bob Schlotman
(770) 643-5697
Info @ jacksonhealthcare.com
http://www.jacksonhealthcare.com
# # #