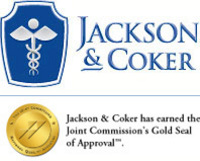 "The sincere gratitude expressed on the faces of Hondurans who had waited months for specialized medical care was heart-warming and hard to forget," Tony Rico, Senior VP of Operations and VP of Psychiatry at Jackson & Coker
Alpharetta, GA (Vocus) August 24, 2010
Several times during the year, Jackson & Coker co-sponsors--with Jackson Healthcare Charities and Mission Predisan--a medical brigade to Honduras to provide care to medically underserved communities.
On September 19, 2010, the groups will host the "Atlanta Walk for Honduras," fund raiser to be held in Alpharetta, Ga. Employees of Jackson & Coker and other Jackson Healthcare companies, their family members, and community well-wishers will participate in a 5K walk to raise funds to sponsor the doctors, nurses and allied health personnel who will make the next trip to Honduras.
This year's campaign offers a unique opportunity for physicians and other members of the medical community to support this worthy cause by sponsoring those who will be walking.
An e-mail was recently sent to over 300,000 professionals in the health care field, inviting them to make a financial contribution toward this cause. The e-mail included a video featuring Tony Rico, Senior VP of Operations and VP of Psychiatry at Jackson & Coker, who participated in a Honduras medical mission trip last spring. Based on his firsthand experience, he commented on how the medical brigade benefitted those who received medical care, and what made the trip so personally and professionally rewarding to Jackson & Coker representatives.
"It's not an overstatement to say that the entire experience made a profound impact on everyone who made the trip. The sincere gratitude expressed on the faces of Hondurans who had waited months for specialized medical care was heart-warming and hard to forget," Mr. Rico mentioned.
The recent e-mail generated responses from physicians across the country. One heartfelt response was offered by Dr. Robert Krupkin, who had personally volunteered for medical missions service.
Dr. Kruplin remarked: "Having completed a one week medical mission in Guaimaca, Honduras, in July, and with plans to return individually in March of 2011, and with my own goal of raising money in Baton Rouge to benefit the church and clinic in Guaimaca, I would be honored to make a contribution to your mission for future help in that country. I would also be willing to volunteer to participate in future missions if the timing is mutually convenient. "
Jackson & Coker invites anyone who wishes to make a financial contribution to the Honduras mission to register their interest online and conveniently make a PayPal donation. Contributions are tax-deductible.
Any financial contribution to the Honduras mission will be matched by Jackson & Coker, and matched again by Jackson Healthcare. Thus, a $20 donation will result in $60 worth of financial benefit to the Honduras mission.
"We appreciate in advance all the help of those who choose to lend their support to this worthwhile endeavor," Mr. Rico said. "The charitable funds will make it possible for everyone to be a 'hero' in helping the medically underserved, whether or not they participate in the walk on September 19th or actually make the trip to Honduras."
About Jackson & Coker
Begun over three decades ago, Jackson & Coker (jacksoncoker.com]) has been a leader in physician recruitment through the placement of physicians in both permanent placement and locum tenens physician jobs. The firm specializes in anesthesiology jobs, CRNA jobs, neurology jobs, psychiatry jobs, surgery jobs, primary care jobs as well as emergency medicine jobs. Headquartered in metro Atlanta, the firm has earned a reputation for providing cost-effective, time-sensitive solutions to both government and commercial health care organizations. The recruitment staff works in two divisions of the company: Retained Search, which places physicians in over 40 medical specialties in permanent staff positions, and locum tenens, a staffing model that recruits medical providers (physicians and CRNAs) for temporary vacancies.
Jackson & Coker has earned a "Gold Seal" designation as a "Certified Health Care Staffing Service" by the Joint Commission and is affiliated with a credentials verification organization (JH CVO) that has received certification by the National Committee for Quality Assurance (NCQA) in ten out of ten credentialing elements.
Jackson & Coker participates in social media networks such as Facebook, LinkedIn, YouTube and Twitter—including managing separate Twitter sites focused on major medical specialties.
About Predisan
Mission Predisan is a Christian health care system begun in 1986 that provides both patient care and spiritual encouragement to residents of Catacamas and 49 rural areas in eastern Honduras. Predisan consists of nine facilities staffed by more than 75 employees who collectively provide over 40,000 patient contacts yearly. Medical services include primary care, outpatient surgery, ophthalmology, radiology, pathology, dental care, and childhood immunizations. More information on the organization is available at predisan.org.
Media Contact:
Edward McEachern
Jackson & Coker
emceachern(at)jacksoncoker(dot)com
678-277-3030
# # #