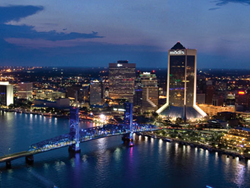 Jacksonville, Florida (PRWEB) May 29, 2013
The Law Offices of Berman and Berman are offering legal services for anyone who may have been in an accident or injured over the Memorial Day Holiday Weekend in Jacksonville. The weekend is meant to be a fun weekend, but with this comes lots of accidents and injuries due to the recklessness of another party. If anyone is in need of accident or personal injury lawyers in Jacksonville, Florida, call the Law Offices of Berman and Berman at 1-877-529-8995.
They are offering a legal consultation for anyone who may have been injured over the weekend and are not sure what to do. The Berman Law Offices specialize in accident cases, whether they be car, truck, motorcycle, or boat accidents. They also handle wrongful death, product liability, workers compensation, defective drugs, faulty medical equipment and devices, environmental hazards, workplace accidents, nursing home negligence, slip & fall/premises liability, family law, criminal law, corporate & business law, toxic torts , spinal cord injuries, traumatic brain injuries, burns, amputations, estate planning & probates, and general commercial litigation in the Jacksonville area. They are able to help people who have been injured in the following areas surrounding Jacksonville, Orange Park, Atlantic Beach, Lakeside, Jacksonville Beach, Palm Valley, Fernandina Beach, Saint Augustine, Palm Coast, Lake City, and Gainesville. For immediate help, call the Berman Law Group 24 hours a day at 1-877-529-8995.
At Berman and Berman, the attorneys strive to get clients the best results possible. If a settlement cannot be reached, then they are prepared to take the case to trial. Dedicated personal injury lawyers believe in helping victims of any type of inadvertence pursue financial restitution from the party who caused them harm. Utilizing years of experience and in-depth knowledge of this area of the law, the Berman Law Group is dedicated to protecting the rights and interests of those who have sustained pain and suffering at the hands of a careless party in Jacksonville, as well as throughout the state of Florida.
Personal injury law is made up of a number of situations in which unsuspecting and innocent people are forced to suffer losses and unfair injuries. At the Law Offices of Berman and Berman, the attorneys have devoted themselves and their practice to maintaining the rights and interests of those who have been harmed by the negligence of others.
To get in contact with the Law Offices of Berman and Berman they can be contacted at 1-(877) 529-8995 or by visiting their website found at http://personalinjurylawyerjacksonvilleflorida.com. They are available 24 hours a day via email, phone, or live chat on their website. For help on any type of injury lawsuit in Jacksonville, Florida, contact the Berman Law Group today.