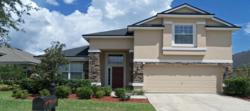 These available homes are owned and controlled by owners and not a real estate agency.
Jacksonville, Florida (PRWEB) December 21, 2012
HomesJacksonvilleFlorida.com announces a new list of available properties that have been published in list form online. This new addition to the company website now includes new photographs, accurate descriptions and an easy to use rental application. These Jacksonville, FL, rent to own homes are owned and controlled by owners and not a real estate agency. More information can be found at http://www.homesjacksonvilleflorida.com.
There are over 500 neighborhoods listed inside and outside of the greater Jacksonville area, according to metro data. The majority of the properties include homes that are already occupied by individuals and families that prefer permanent housing.
Those that search for rental homes could have a difficult time finding a vacancy without a source other than a realtor. The new properties that are now added online are available for immediate rental application submissions.
One of the complications that renters face when waiting for approval of a rental application is a credit check. Those that have foreclosures, evictions, credit card debt and other items that impact personal credit could experience delays or refusals from property owners when seeking to rent a home. The HomesJacksonvilleFlorida.com company now works closely with renters that have damaged credit to offer guaranteed rental approval.
The new property search feature added to the company website is helping average people find properties much faster. Instead of a simple list of properties, the search tool provides more useful information to those that require housing in specific neighborhoods. The property search feature can be accessed entirely online and by using any Internet connected device. This search tool is available here: http://www.homesjacksonvilleflorida.com/listing-property.
About Homes Jacksonville Florida
The Homes Jacksonville Florida company launched in 2010 and has grown annually since. The new redesign of the company website has helped to make the search for properties much easier for renters in the North Florida area. By offering homes that are owned by owners and not realtors, this company has been able to expand its offerings to men and women. The Homes Jacksonville Florida company provides guaranteed financing to those with less than perfect credit to ensure that housing is available to all that apply online or offline.
# # #