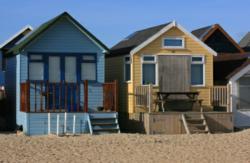 The type of material that is used can often determine the usable lifespan when placed onto a roof.
Jacksonville, Florida (PRWEB) December 05, 2012
Roof Link Inc. is now expanding its residential and commercial roofing services offered by its partner network contractors. The Jacksonville, Florida roofing contractors that perform work in the North Florida area now offer roof tear offs for business buildings and residential structures. These tear off services typically take place when an entire roof must be replaced with new and improved materials. More information about this new service can be found at http://www.roofingjacksonvilleflorida.com/contact.
Age brings natural deterioration to roofing materials. The type of material that is used can often determine the usable lifespan when placed onto a roof. There is currently no estimates available about the number of roofing material manufacturing companies in the U.S. or Canada. Larger companies like Owens Corning provide the majority of materials that are used in hurricane threat states like Florida.
The Roof Link Inc. company network contractors frequently use Owens Corning products for repair work and installations. The new tear off services that are provided make use of the variety of Owens Corning shingles and other coverings that provide superior wind protection and leak prevention. Water, solar rot and wind damage each contribute to the need for roof tear off or material replacement. The Roof Link company hand selects each partner contractor based on certifications and experience.
Not all roofing systems installed on structures in Florida are asphalt based. New roof types like PVC, rubber, turf and other styles are now in use on residential and commercial buildings. While training and certification are required to perform roofing work, extra training is usually required by contractors to master the skills of a flat roofing system. Roof Link Inc. contractors now perform flat roof repair, tear offs and upgrades to help those that require this advanced roofing service.
New company innovations have taken place at the Roof Link Inc. website as it broadens its service area in North Florida. A brand new online quote request system has been added to the company website. This provides an alternative to calling by phone to request information or to receive a quote for repair work. This virtual quote system puts homeowners or business owners in touch with Roof Link Inc. to receive the fastest response possible. 
Business owners or homeowners that would like to request information about roof tear off, general repairs or inspections can make contact with Roof Link using the following company address:
Roof Link Inc.
2730 Isabella Blvd.
Suite 50
Jacksonville Beach, FL 32250
(904) 900-2801
http://www.roofingjacksonvilleflorida.com
About Roof Link Inc.
The Roof Link Inc. company has one of the largest networks of licensed contractors that it uses to refer to homeowners and business owners in Florida. While based in Jacksonville Beach, FL, this roofing network company has been able to bring repair, installation and inspection services to more people. The standard roofing services that some companies provide are added to and improved by Roof Link Inc. By providing what customers need the most, the Roof Link company has been able to grow into one of the biggest roofing network companies currently operating in the U.S. The Roof Link Inc. website launched in 2009.