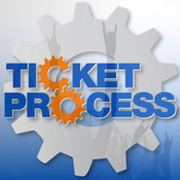 Ticketprocess is happy to offer excited and rejuvenated Jaguars fans with an exclusive savings code for the Jags public sale. Simply head on over to their Facebook page to reveal the exclusive discount coupon.
(PRWEB) August 01, 2012
The Jacksonville Jaguars recently entered a new chapter of their franchise that is sure to be full of good times. Billionaire businessman Shad Kahn recently became the first minority to own an NFL team by writing a large check and taking control of the Jaguars, and he is ready to put his money toward turning Jacksonville into a perennial contender. Ticket Process.com is happy to offer excited and rejuvenated Jaguars fans with an opportunity to purchase quality Jacksonville Jaguars tickets at surprisingly low prices.
The Jacksonville Jaguars have relied on the support of a proud fanbase that is passionate about their only major professional sports team since their inaugural year in 1995. An era ended last year when the team changed hands and their longtime quarterback and head coach were unceremoniously released, but big things are now on the horizon. Quarterback Blaine Gabbert will benefit from a full rookie year behind center in 2011, and he is expected to spread the ball around much more this year. The Jaguars schedule is tough, but that seems to be an ongoing theme in the NFL.
Stud running back Maurice Jones-Drew has been a wrecking ball ever since he came into the league, and his 1,606 rushing yards were enough to lead the entire NFL last season. Watching him plow through defensive lines and outrun linebackers is worth the price of Jacksonville Jaguars tickets alone. If Gabbert can progress like new Coach Mike Mularkey expects him to, the offense will be more prolific than they have been in many years. The Jaguars defense has always been tough and kept them in many games last year, and Mularkey is sure to have them ready to do battle in a competitive AFC South.
The Jaguars schedule will bring a handful of high-octane offenses into Central Florida, and anyone that is able to get their hands on Jacksonville Jaguars tickets will certainly be treated to a battle. The Jags will be tested in their home opener on September 16th against the Houston Texans, and a November 4th game against Detroit should also be quite a challenge for the defense. No matter what happens, the team is sure to play hard and keep progressing toward their goals under their new and deeply dedicated leadership. Anyone interested in buying affordable Jacksonville Jaguars tickets by way of a quick and simple online system would be wise to pay a visit to TicketProcess.com.
Look for savings on cheap NFL game tickets & cheap NCAA college football tickets