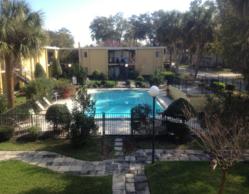 These company owned homes are immediately available for occupancy and can be viewed on the company website.
Jacksonville, Florida (PRWEB) May 23, 2013
Real estate purchases take time and resources before closing on a sale. Some buyers can find that qualifications and other criteria could prevent them from a successful purchase. The RealEstateinNorthFlorida.com company owns properties in the North Florida area and is currently offering Jacksonville lease to own homes. These homes are available to renters searching for a way to purchase a home without the mortgage approval process. These company owned homes are immediately available for occupancy and can be viewed on the company website at http://realestateinnorthflorida.com.
The traditional method of using realtors to purchase real estate still exists in many states. The process for qualification to purchase a home has been updated in most states due to tightening of the mortgage industry. Men and women who have damaged credit can find that denial can be part of the buying process.
The homes that are now listed for lease to buy offer a person turned down through traditional purchasing methods a chance to move into a home without standard qualifications. The Real Estate in North Florida Co. is helping to make these efforts possible due to its assortment of company owned homes.
New and improved company services have been launched this year to extend more options for those searching for a home. The creative financing methods that are now in place are in addition to existing services. The owner financing strategies that are part of the new services have helped to eliminate the credit qualification issues that buying through real estate agents can present.
A simple application process is now the only requirement for a man or woman to qualify for an existing lease option. This new application can be obtained entirely on the company website to speed up the approval process.
Apart from the new listings of available homes, newer marketing methods are now used to help reach more men and women in the North Florida area. A new YouTube channel is part of the company offerings. The company website upgrades are now used in combination with a new series of videos designed to introduce the company services.
The video channel can be accessed at http://www.youtube.com/watch?v=DE_P94w6Cjc and new videos are added on a regular basis. The updated company contact methods placed online and inside each video are providing faster ways to become approved for current housing.
About RealEstateinNorthFlorida.com
The RealEstateinNorthFlorida.com company is comprised of a group of non-realtors able to provide creative financing methods for men and women trying to purchase a home. This company includes investing specialists who know the local market and have homes ready for immediate occupancy. The programs that are created by this company are designed to speed up the process of obtaining a home. The RealEstateinNorthFlorida.com company recently launched its new and improved website. The new features that are included are providing online home request forms, streaming videos and blog posts designed to provide informative details before a real estate transaction takes place.