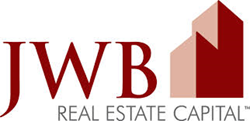 The Wall Street Journal spread has helped to promote our company on a national basis for our recent investments in the Springfield area of Jacksonville to add as many as 41 new homes into our portfolio
Jacksonville, Florida (PRWEB) November 14, 2013
Real estate developments are picking up around the country as more companies are expanding housing solutions for the public. The JWB Real Estate Capital company has received a front page spread in the Wall Street Journal online to promote the recent success of this Jacksonville real estate company at http://www.jwbrealestatecapital.com/new-homes-get-built-with-renters-in-mind.
This writeup is one of the media reports that this company has received throughout the 2013 year. The efforts that this company has made over the past five years in Florida to expand rental housing for the public have been covered in multiple mainstream publications. The investment opportunities that are available through this company continue to expand annually.
"The Wall Street Journal spread has helped to promote our company on a national basis for our recent investments in the Springfield area of Jacksonville to add as many as 41 new homes into our portfolio," said a source from the JWB Real Estate Capital company.
Investing in real estate is one method selected by some investors partly due to the increased amount of returns that are possible due to market stability. While an average investment in stocks could decrease, a rental property producing monthly cash flow could provide a more stable investment for individuals.
"Because a person can buy rental homes with IRAs or other retirement products, the growth in our rental homes business has been increased each year and our property acquisitions are expected to continue," the source included.
The JWBRealEstateCapital.com website now serves as a simple method of information distribution to investors seeking real estate advice online. The company has installed a blog platform to promote news, tips and strategies alongside the audio discs and other training information that is available by mail.
The JWB brand continues its dominance in the north Florida area to create investment solutions for investors. The homes that are owned by this company and mentioned in the Wall Street journal report now include tenant agreements to assist investors with an immediate source of monthly cash flow.
About JWB Real Estate Capital
The JWB Real Estate Capital company has increased the amount of rental homes available in 2013 due partly to its expansion in the north Florida area. This Jacksonville based company has emerged as the 12th largest real estate investment company in the United States. The homes that are available at the JWB Real Estate Capital company provide consumers with a renovated living space that is often cheaper than most apartments or condominiums in and around the city. All available rental homes this company markets can be viewed using the search tools online.