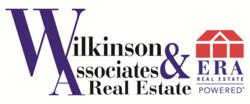 Now may well be the time to make your move..
Jacksonville, NC (PRWEB) November 08, 2012
Walter Whitehurst with Wilkinson & Associates ERA Powered, a leading real estate brokerage serving Jacksonville NC, has never witnessed real estate market conditions quite like what we are experiencing today. Whitehurst offers the following insights for consumers considering buying a home.
Homes are More Affordable – Current housing prices are down 27% on average across the nation from peak values five years ago according to the Freddie Mac House Price Index (June 2006 to March 2011), and the national housing affordability index continues to hover at record levels.
Rates are Low – At 3.5%, 30-year fixed mortgage interest rates remain near historical lows, based on an average 30-year fixed mortgage rate with an average 0.7 point as shown in the Primary Mortgage Market Survey® data according to Freddie Mac as of July 7, 2011.
Timing is Everything – Conforming loan limits was reduced on Oct. 1, 2011, which will decrease the availability and affordability of mortgage credit for many home buyers in 42 states, based on new loan limits published by FHFA and HUD.
Homeownership is Still the American Dream – Nearly nine in 10 Americans say homeownership is an important part of the American Dream, according to a New York Times/CBS News poll, conducted June 24-28, 2011.
Financing is Available – Today's borrower needs to have stable employment of at least two years; sufficient income to cover the monthly mortgage payment and living expenses; adequate savings to make at least a 3.5% down payment; and, in general, a credit score of at least 620. If you meet these basic requirements and plan to live in the home, you may be well on your way. Note: VA and USDA loans require no down payment, while FHA requires a minimum 3.5% down payment; conventional mortgages will require a down payment of 5% or more. FICO score minimums may be higher or lower depending on loan type, income history, property type and other factors.
"Now may well be the time to make your move," said Whitehurst. "If a home purchase is in your future plans, I would encourage you to talk to one of our professional real estate agents because now may be the time for you to act. There is ample inventory on the market for you to capture that "dream" home you have always wanted at a price and terms you can handle.
"But don't wait too long, because mortgage rates and home prices won't stay this low forever."
Find your perfect home along with a mortgage that meets your needs with the help of our outstanding affiliated sales professionals.
To learn more about Wilkinson & Associates ERA Powered, please contact Walter Whitehurst at (910) 340-5524
About ERA Real Estate
ERA Real Estate is an innovative franchising leader in the residential real estate industry with nearly 40 years experience in developing consumer-oriented products and services. The ERA® network includes approximately 30,000 brokers and sales associates and approximately 2,500 offices throughout the United States and 40 countries and territories. Each office is independently owned and operated. ERA Real Estate is a subsidiary of Realogy Corporation, a global provider of real estate and relocation services.