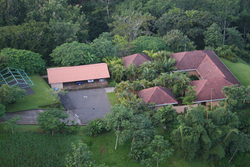 Jaco, Costa Rica (PRWEB) July 9, 2008
The Bijagua Costa Rica luxury real estate, located approximately half an hour's drive from the town of Jaco, is one of the most pristine residences in the Costa Rica area. The property's 60 acres atop a mountain are home to an 8900-square-foot residential compound with a three-bed, three-bath main house, staff quarters, a four-car garage, and several greenhouses. The Jaco property includes its own irrigation and storage systems and boasts views of the western coastline and surrounding mountain ranges.
Beachfront lofts are also available along the Jaco coastline. These two-bed, two-bath residences are ideal for vacationers looking for peace and quiet. Units are compact and environmentally friendly, with top-grade finishes and private decks. The Jaco real estate development will include a swimming pool.
Costa Rica luxury real estate Properties are also available in the Wyndham Garden development. Wyndham Garden condominiums and villas offer residents the amenities of a five-star resort. Units can be purchased with all finishes and furnishings in place, and the complex includes a full range of services including child care. All residences provide full views of the mountains and the ocean.
For Jaco real estate investors, and developers, land zoned for use as planned communities is available. These parcels can be built to include condominiums, townhomes, golf courses, and clubhouses. Opportunities exist for Jaco real estate development that is in tune with surrounding rain forests and natural features.
Property ownership in Jaco, Costa Rica is accessible to buyers interested in primary residences, vacation homes, luxury real estate, and investment opportunities. Properties are available that meet long-term living needs, as well as included maintenance and upkeep for buyers who choose to live in Jaco on a part-time basis.
The community of Jaco, Costa Rica is welcoming and vibrant. The main town includes restaurants, shops, and bars. Popular attractions include beaches, mountains, and eco-tourism. Surfing and fishing are popular local pursuits. The Costa Rica luxury real estate community is easily accessible and is within reach of major population centers.
Recent adjustments in Costa Rica real estate transfer and ownership laws make foreign ownership of Costa Rican property attainable. Coldwell Banker's Vesta Group provides concierge service for interested buyers who require help navigating the purchase of property in Costa Rica. Financing of up to 80 percent of a home's appraised value is generally available in either U.S. dollars or Costa Rican colones.
For additional information on Jaco, Costa Rica luxury real estate properties available, contact Lisle Head Toll Free at 866-403-1345 or visit http://www.cb-jaco.com.
ABOUT COLDWELL BANKER VESTA GROUP: Coldwell Banker has served the real estate needs of clients worldwide for over 100 years. The Jaco-based Vesta Group represents buyers and sellers in the Central American nation of Costa Rica.
###