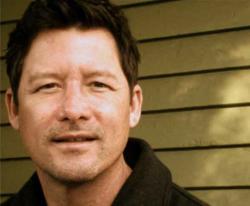 Making the Twin Towers 'flaccid' by penetrating them with jets is an extraordinarily potent symbol.
Seattle, Washington (PRWEB) May 09, 2012
Multimedia publisher Jaded Ibis Press announced publication of Christopher Grimes' new novel, The Pornographers. Written as a single 170-page sentence, the highly provocative satire exposes the serious and real concerns about 21st Century America in a post 9-11 world.
The novel follows a group of minor bureaucrats as they try to start a commercial pornography site in order to fund "disaster preparedness" equipment recommended by Homeland Security. By suggesting porn movie titles like Flight 69 and Burqa B*tches, they mean to capitalize on the American male's anxiety, yet unconsciously expose their own sense of emasculation.
Grimes explains in a video interview that his narrators' "response to the pornography of violence, as in the attack on the World Trade Center, emanates from an existential impotence," a condition that ushers in the most comedic elements of the work. "It's undeniable," he said, "that the Twin Towers are a representation of the virility of capitalism. Making that representation, in essence, flaccid by penetrating them with jets is an extraordinarily potent symbol. So the question becomes for patriarchal America: How do we reassert our masculine potency?"
"I've heard through the literary grapevine," says Jaded Ibis Press publisher Debra Di Blasi, commenting on the book's explicit nature, "that some have found the book misogynistic. I can't imagine that those people read the book. The novel's view of women strongly suggests that while Grimes' male bureaucrats wrestle with their 'limp' post-9-11 anxieties, their wives by contrast feel empowered and secure enough that they're comfortable with and insistent upon flying to India with their yoga guru."
Like all Jaded Ibis books, The Pornographers merges literature with visual art, music and video. Over 180 original artworks were created for the novel by Scott Zieher, co-owner of ZieherSmith Gallery in New York. Experimental musician/producer OC Notes collaborated with pop diva Lisa Dank on three original soundtracks, The Pornographs, that will appear on Jaded Ibis Productions' first CD compilation of book soundtracks released October 2012.