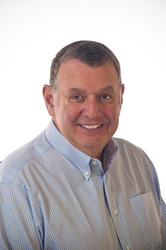 Jaffe PR is the recognized leader in law firm reputation management.
Washington, DC (PRWEB) October 26, 2010
Leading public relations industry trade publication PR News has named Jaffe PR's president and CEO, Jay M. Jaffe, an inductee to its PR People Awards 2010 Hall of Fame. The honor recognizes the PR veterans and trailblazers who have made career-long contributions to the industry. Jaffe will receive his award at a luncheon on Nov. 30 at the National Press Club in Washington, D.C.
Jaffe founded his PR firm – now the nation's leading law firm PR specialist agency – more than 30 years ago. Following the 1977 Supreme Court decision in "Bates v. State Bar of Arizona," which allowed law firms to proactively market their services for the first time, Jaffe envisioned a PR agency devoted exclusively to the needs of business law firms and set about making it a reality.
Though it took nearly 10 years for him to create demand in the legal industry – which, he notes, "received it with a giant thud" – Jaffe persevered and is now considered by many to be the father of legal marketing. His development of the first successful, traditional advertising campaign for a commercial law firm was recognized for its industry-changing impact in the 25th anniversary issue of the influential professional magazine The American Lawyer.
Today, law firm marketing is a thriving industry. Jaffe PR itself, now fully virtual, has grown to more than 30 employees and is the recognized leader in law firm reputation management. It counts as clients some of the world's largest law firms, as well as prominent mid-sized firms and well-respected niche boutiques throughout the country.
Other inductees in this year's Hall of Fame "class" include Andy Polansky of Weber Shandwick, Diane Gage Lofgren of Kaiser Permanente, Lou Hammond of Lou Hammond & Associates, D'Arcy Rudnay of Comcast Corp., and Scott Widmeyer of Widmeyer Communications.
Jaffe continues to push the legal community to look at marketing from different angles. A forward thinker, who has always believed in leveraging the latest technology, he is a respected influencer on social media and Web 2.0 for law firms. Though the legal industry has been slow to adopt the Web 2.0 evolution, Jaffe knew it was "not something that could be denied, ignored or passed up," and again pushed boundaries. Jaffe PR continues to guide law firms through this important, yet complex, sea change in public reputation management.
What's next for Jaffe? "I always like being ahead of the next big thing. Today's technology makes this business more exciting than ever before, and in the economic environment of today just adds one more element to the mix of challenges that lie ahead." Clearly both the legal marketing sector and the PR industry have much more to look forward to from Jay Jaffe.
About Jaffe PR
Jaffe PR is a complete public reputation resource, devoted solely to law firms and legal associations. Media relations is at the heart of its work for clients. Around this core are in-house specialists providing reputation consulting, creative services from branding to websites, and search engine optimization. Integrated teams fully support clients in growing and managing their public reputations and attracting new business opportunities. Beyond this are other valued resources unique in the industry, including WritersForLawyers™ to provide all forms of content, LexSpeak™ to identify and support speaking engagements, and RankingsForLawyers™ to navigate and capitalize on numerous ranking possibilities. For more information, visit http://www.jaffepr.com.
About PR News
PR News, now in its 62nd year, is the must-read publication for communications professionals. Each week, PR News provides ideas, strategies, statistics and tools to maximize readers' communications efforts. PR News is a blueprint for readers to become even more effective and successful communicators. Deeply researched how-to articles cater to high-level strategic thinkers. For more information, visit http://www.prnewsonline.com.
###