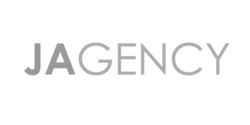 Ninety percent of the conversation around the brand is now happening without the company's creative control and management. And at the same time, economic problems in today's business environment have disrupted normal market cycles and have pressured businesses into shrinking their marketing budgets
NY, NY (Vocus) October 2, 2009
JAGENCY (http://www.jagency.net) the global marketing and communication agency established by Jocelyne Attal today announced new marketing services to help customers maintain momentum in times of marketing cuts. These new services are marketing outsourcing, and PR and digital media communication.
"Ninety percent of the conversation around the brand is now happening without the company's creative control and management. And at the same time, economic problems in today's business environment have disrupted normal market cycles and have pressured businesses into shrinking their marketing budgets" said Jocelyne Attal, President of JAGENCY. "The old marketing model is dead. Technology is driving new ways of creating emotion, engagement and commitment with target audiences. Marketing Services in this new environment have to be flexible, cost effective and focused on results."
JAGENCY'S new services include:

Marketing Outsourcing, which will allow companies to bring in best in class marketing expertise when they need them and keep the marketing momentum with an always-on efficient and scalable engine.
PR and Digital Media Communication, which will ensure that brands participate in the conversation with communities using search engine optimization, social media, digital assets, blogging and PR.
"JAGENCY customers are mid-size and large companies looking for creative end-to-end cost-effective marketing solutions to enter new markets, launch new products and services or just keep their lead generation going in these challenging times" said Yannick Claereboudt, who has 18 years of international inbound and outbound marketing experience having worked and lived both in the US and Europe. Before her role at JAGENCY she was the VP of Marketing and Demand Generation at Avaya, a five billion dollar communication company.
About JAGENCY
JAGENCY advises CEOs and CMOs on the redesign of their marketing strategy, budget management and tactical execution. JAGENCY uses experiential marketing and communication to increase targeted reach, interactive dialogue and results. JAGENCY has four divisions: Strategic Marketing, Marketing Outsourcing, PR and Digital Communications and Virtual Events. JAGENCY's rigorous methodology, creative talent and extensive use of technology enable laser focus on cost efficiency and results.
Jocelyne Attal, Founder of JAGENCY, has more than 20 years of marketing experience and a record of growing revenues at IBM, Novell, and Gateway. At IBM she was VP of Marketing for WebSphere and was the driving force in making WebSphere a leading brand in the industry. More recently, Attal was Chief Marketing Officer at Avaya where she led Marketing and Corporate Communication. She has been recognized by the World Economic Forum, which named her a Global Leader of Tomorrow.
For more information on JAGENCY, please visit http://www.jagency.net
# # #