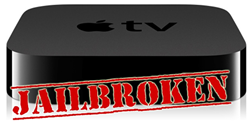 Denver, Colorado (PRWEB) January 23, 2013
Developers working at ATV3 Chip Group have provided an exact date for the release of the Apple TV 3 jailbreak. According to their declaration, the jailbreaking software will be available on their website: http://www.Appletv3jailbreak.com on February 1st. Interested customers will be able to download the program for free and improve the performance of their device with numerous features.
Engineers are performing the final tests on the jailbreak to determine whether the program is compatible with the beta version or not. Visitors, who can't wait until the beginning of February, can download the tethered version of the jailbreak. However, users won't be able to reboot their Apple TV 3 without a PC connection, which is why the untethered version is the most recommended.
The production of the jailbreaking software has been very long because the ATV3 Dev Team wanted to make sure their program really works. There have been many fake jailbreaks released on the Internet, so Dev Team wants to deliver customers the high quality product they have been looking for.
Once the jailbreak is installed on the digital media receiver, users will be able to enrich their devices with many more features. The streaming player will be compatible with many more files, so owners can play any video formats they like. The manufacturer has limited owners' access only to those channels that are related to Apple, but the jailbreak allows videos to be streamed from other online channels, as well.
After the jailbreak procedure is completed, Apple TV 3 will give movie lovers the possibility to stay up to date with the recent films running at the local cinemas. It will be, thus, easier to make reservations and purchase tickets knowing the exact time and place when a movie is displayed.
Movie details are not the only pieces of information that will be added to the device. According to ATV3 Chip Group, users will have the possibility to stay up to date with the recent events related to their favorite categories by programming the software of the device to display the news they are interested in.
ATV3 Chip Group has worked on numerous iOS jailbreaks and customers have always been satisfied with the quality of their programs. For more information about the team and the latest news on Apple TV 3 access http://www.appletv3jailbreak.com.