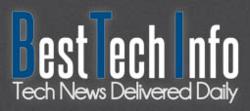 Jailbreaking provides users with the newest features and the ability to download the content that they want.
Los Angeles, CA (PRWEB) July 02, 2012
iOS 6 was introduced at Apple's World Wide Developer Conference this past month, providing iPhone users with a whole host of new features that the public is anxious to get their hands on. Jailbreak extraordinaires like Tanner Marsh of BestTechInfo.com are already hard at work breaking down the securities of the software to provide users from all walks of the technology spectrum with the newest features.
"Jailbreaking provides users with the newest features and the ability to download the content that they want," says Marsh- young entrepreneur and founder of BestTechInfo.com. iOS 6 beta 2 provides iPhone users with a whole new host of benefits, such as the new Apple-branded mapping service Apple Maps, new features for the iPhone's gaming center, new Siri functions, and new capabilities from the iCloud. BestTechInfo.com can show users how to jailbreak their phones and access these features, not to mention add their own twist to the software. When users complete the jailbreak, they can do things like change color schemes and color combinations, download content from alternative app stores like Cydia, tweak their desktop docks, and what's really cool- use their iPhone to load up their favorite emulators and play video games from the past and present.
Under the Digital Millennium Copyright Act, jailbreaking an iPhone is legal in the United States, however participants in the process should we warned that by doing so they are violating the warranty typically provided by Apple. iPhones that have been jailbroken can access content that Apple otherwise denies or prohibits. All the applications and content that is offered in the Apple App Store has to pass through a rigorous set of rules and regulations before being admitted to the public for download. By completing the jailbreak, iPhone users can have more open access to the knowledge of the world and make their own decisions. BestTechInfo.com can help users achieve this level of freedom.
###
ITC is a high-end Internet Marketing firm ranked in the top 1% of their industry. ITC prides itself on being the firm handling Best Tech Info's online marketing efforts.