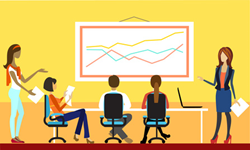 JailInmates.us.org has set various benchmarks for the customer service team.
Denver, CO (PRWEB) June 20, 2014
JailInmates.us.org has launched their customer service division in order to help consumers with any questions, concerns or complaints they may have, the company announced yesterday.
"This is the fourth and last phase of our company launch cycle," a JailInmates.us.org spokesman said. "First we launched the website. Then we optimized it for mobile devices. Then we built our social media presence. Customer service is the logical next step," he said.
Customer service will be available online, through email and by phone, he said.
"We believe that the measure of a company is not how great its products are, but how well they treat their customers," he said. "We know that no company can exist without having some questions or complaints from customers. We don't want to stick our head in the sand and avoid them. Instead we want to meet them head-on and offer the best customer service in the industry."
JailInmates.us.org has set various benchmarks for the customer service team, he said.
"We don't want anyone to be kept on hold for more than 90 seconds," he said. "And when they start talking to a customer service representative, we want to be able to solve their problem in five minutes or less."
Unlike other companies, customer service reps will be able to take direct action on their own to help consumers, he said.
"The worst thing in the world is to get someone on the phone and then have them tell you that you have to talk to their manager," he said. "That will never happen with our company."
About JailInmates.us.org:
JailInmates.us.org is the top online resource for accessing criminal records on a state, local or federal level in the United States. With over thousands of records to search through, JailInmates.us.org makes finding jail, prison, parole, probation and arrest records that has been filed with the court system simple and efficient. Visit JailInmates.us.org today to chat with a live representative, call 1-855-702-4029, or email manager(at)JailInmates(dot)us(dot)org with any questions or concerns.