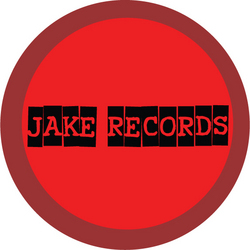 The new Divebars and Truckstops album is our most creative work to date
Seattle (PRWEB) April 1, 2009
Jake Records, a leading independent record label, today announced a digital marketing and distribution partnership with the Moonshine Bandits. The infamous band has rocked hundreds of west coast stages with their unique half country half rock with a twist of blues and Hip Hop sound over the years, and their albums have sold tens of thousands of copies worldwide. Jake Records will take on all online marketing and distribution for the project including sales of the album via iTunes, Amazon.com MP3, Rhapsody, eMusic.com, LaLa.com and literally dozens of other outlets.
The new album, Divebars and Truckstops, is scheduled for release on July 4th. A single from the album, "Whiskey River" is schedule for release sooner, and will be marketed to radio. The album, the third studio LP for the group, continues to highlight their signature sound. "The new Divebars and Truckstops album is our most creative work to date," said Moonshine Bandits member Bird. "It's A true evolution of our unique Moonshine sound! It has a little something for everyone - intoxication, happiness, depression, heartache and some good ol' country hell raisin" he added. The album was mixed at the world-famous Rustbelt studios (recording home to such greats as Uncle Kracker, Kid Rock, and D12) in Detroit.
"The Moonshine Bandits have a very unique sound that resonates with a large swath people. Fans of rock, country, and even Hip Hop have latched onto their sound because it fits in with their lifestyles. They also put on live shows that rival many of the superstars of the music world. How many other bands do you know have shared stages with the Kottonmouth Kings, Candlebox, Blue October, Rehab and Uncle Kracker, but also Digital Underground, Spice 1, Tech N9NE, Everlast, Vanilla Ice, Bubba Sparxxx and E-40," said Jake Records VP/Artist Relations Dan Diaz. "Their fan base is solid and very loyal," he added. Their stage shows are truly amazing, including dancers known as the Shiner Girls and their 6-time award-winning DJ, "DJ Chopstiqs."
Moonshine Bandits member Dusty aka Tex said of working with Jake Records "We are excited to work with Jake Records. We are happy to be part of a team that is using cutting edge marketing, and providing us with worldwide distribution," he added. The label feels the same way. "The Moonshine Bandits have a very creative and fun sound; working-class, blue collar music that a large part of our country can relate to as their everyday sound," said Jake Records Founder and CEO Scott Thomas. "We've very happy to showcase to the rest of the country what their large fan base already knows, that they make kick ass music," he added.
The group has also announced a large tour, as they join the west coast leg of Twiztid's "End of Days" Tour. Twiztid is a major act on Insane Clown Posse's Psychopathic Records. The Moonshine Bandits kick off their leg of the tour May 12th in Denver.
About Jake Records: Jake Records is an independent record label founded to bring great music to the world. Headquartered in Seattle, WA and founded by new media and marketing innovator Scott Thomas, the label boasts an impressive catalog of artists including multi-platinum selling Hip Hop legends Digital Underground, Deuce Maxwell, Chicago-based Draztic, Element, Esinchill, 4-4 Water, Westside Bugg, and Jiggy. Jake Records music is distributed digitally by IRIS Distribution.
About The Moonshine Bandits: The Moonshine Bandits hail from the small agricultural town of Los Banos located in the heart of California. Raised on a mix of Johnny Cash, the Beastie Boys, lifted trucks, whiskey and beer, The Moonshine Bandits have taken the somewhat obscure music genre of Outlaw Country Rock/Rap to all kinds of new audiences. The Bandits' previously released songs, "Sweet Home California" and "Moonshine", featuring Danny Boone from the band Rehab are still buzzing the Music Industry today.
###