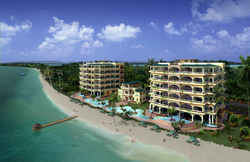 The major problem has been the non payment of maintenance fees and insurance premiums by property owners in strata run complexes
Kingston, Jamaica (PRWEB) June 30, 2009
Jamaica property and strata corporations lobby the Jamaican government to get proactive laws that will force real estate owners to remain compliant with maintenance fees and insurance premiums; Colin Scott VP of Jamaica-Real Estate.Net comments on the importance of this unprecedented law in Jamaica's history and how it could dramatically change the values of real estate in the island.
Jamaica real estate values are set to get a boost if the Jamaica Association of Strata Corporations (JASC) can lobby the government into drafting new laws that will result in stiffer penalties for delinquent owners of Jamaica apartments. "The major problem has been the non payment of maintenance fees and insurance premiums by property owners in strata run complexes," stated Colin Scott VP of Jamaica-Real-Estate.Net. "If these fees are not paid the property can quickly become dilapidated and shrink values by as much as 70%," Scott added. Research has shown that of the two thousand plus registered strata complexes island wide, over ninety percent of these properties owe on their maintenance fees and insurance premiums. This is a staggering number that now threatens to undermine real estate values in the country.
Possibly the most alarming fact is that when most of these properties are placed on a Jamaica auction, they end up being sold without any consideration to previously owning fees on the property. This is really a loop hole in the system caused by little or no government oversight with regard to the matter of strata management. It is based on this fact that the JSAC is agitating for new legislature that should prompt renewed education and reduced delinquency in strata run properties. "It is the Jamaica mortgage companies that have really suffered in this matter," Scott cited. What he was referring to was the fact that as collateral values waned there existed a tangible risk of debt to collateral value ratios becoming weaker.
The new law if passed might well widen the existing rift in values of Jamaica real estate in urban, rural and tourist regions. One of the most startling anomalies cited in appraisals of homes for sale in Montego Bay Jamaica was the disparity in estimated market values of as much as eight thousand percent (8,0000%) in properties less than one (1) mile apart in distance. As mind boggling as this discovery was, the fact is that owners of apartments in tourist regions are much more likely and able to remain compliant with strata fees. This means that in the existing down turned economy the values of property in urban and rural areas will decrease and a much more significant rate than those in the counterpart tourist trafficked areas.
Jamaica beach homes fall in this category. As these are known as prime property it is essential that proper maintenance be employed to keep the values stable. Thus the proposed law would seek to regularize the process to levy a caveat on the title on all property within the strata. This would preclude the sale of any property before all arrears owning are cleared. This can address only the problem of delinquent property owners and not wayward strata managers. Typical cases of the latter can be found as many homes in Negril Jamaica are controlled by strata organizations yet are left to run down to deplorable conditions dues to corrupt strata controllers.
About Jamaica-Real-Estate.Net :
Jamaica-Real-Estate.Net is a member of the GetJamaica.Com network of websites and focuses on Jamaica property investments and sales. A complete resource for properties in Jamaica.
# # #