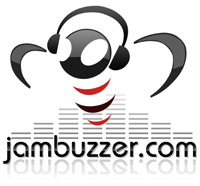 A novel economic model based on a music currency called the JamDollar (j$) will, in essence, enable listeners to obtain free music
Warrenville, Ill. (PRWEB) July 14, 2009
Executives of JamBuzzer.com, a Warrenville, Ill.-based technology start-up, today announced the launch of AdJams, a novel online music marketing service that enables both artists and fans to share music-generated revenue and profits.
"AdJams paves the way for a revitalized global music industry that will provide fans with free access to a huge selection of high quality songs by thousands of talented artists," said JamBuzzer.com president Aaron Bradley.
"A novel economic model based on a music currency called the JamDollar (j$) will, in essence, enable listeners to obtain free music," said Bradley. "Fans will be able to 'earn' their music, without cash, while artists will realize increased opportunity for a lucrative music career doing what they love," he said.
For artists or, "Jammers," the service will help create direct access to a vast new audience of online music buyers and fans. For fans or, "Buzzers," AdJams potentially will provide access to a steady stream of new songs performed by a broad range of talented artists.
"It also will provide 'Buzzers' with a less costly alternative to traditional music downloads, mp-3 and CD purchases," Bradley added.
Bradley said that for a modest fee, currently as low as $5, "Jammers" can initiate a campaign on jambuzzer.com to introduce a new song to a worldwide online audience of music buyers who will have the opportunity to purchase the Jammer's song.
Each campaign invites "Buzzers" to listen to an artist's entire song and provide a minimum level of feedback on the song for the artist. In return for listening and commenting, "Buzzers" are paid "JamDollars" that, in turn, can be used to purchase downloads of songs by JamBuzzer.com artists, or convert to cash.
"We envision participation from others, including digital music stores, concert promoters, and major music subscription services to enable our users to purchase music downloads, concert tickets, and join music services using their JamDollars" said Bradley.
"This is a groundbreaking concept that has the potential to forever change the way music is bought, sold and delivered. JamBuzzer is revolutionary in its ability to connect listeners and musicians. It has a straight forward user interface that combines music and social networking with the ability to adapt to the changing climate of the music industry due to the digital revolution," said Stonecutter Records President & 20+ year veteran Grammy Nominated engineer/producer Chris Steinmetz, who is also currently a user of the site.
About JamBuzzer:
JamBuzzer is an Internet music technology company located in Warrenville, Ill. JamBuzzer.com serves as the launching platform of a number of new and innovative virtual music marketing technologies, as well as new profit models to revolutionize the current music industry.
JamBuzzer.com, the JamDollar, and AdJams (PPL) comprise the foundation of a new music industry that empowers music fans, known as "Buzzers," to broaden the availability of quality music in all genres while providing artists, known as "Jammers," with opportunities to reach fans and music buyers.
For more information about JamBuzzer, contact Aaron Bradley, or visit jambuzzer.com
###