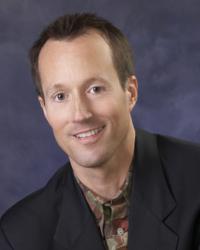 How do you survive an earthquake in the South? Stay away from glass, unless there's a cocktail in it.
San Francisco, California (PRWEB) September 28, 2011
Writer James A. Martin's new blog, "A Southerner in San Francisco" (http://james-a-martin.blogspot.com) provides humorous and at times poignant stories of his experiences and observations as a North Carolina native living in San Francisco.
"Southerners are a curiosity to most people I meet in San Francisco, thanks to the South's enduring mystique and charm," Martin says. "And as a San Franciscan, I get a lot of questions about life on the Left Coast when I visit the South. Each of these very different areas is quite interested in the other, which is what gave me the idea for my blog."
Among the topics "A Southerner in San Francisco" has covered so far:

The shocking story of the author's Sunday in a Bay Area park with Col. Sanders, and how a friend's elderly mother saved the day;
Tips for surviving an earthquake in the South, such as: "Stay away from glass, unless there's a cocktail in it";
What to do when a monkey snatches off your wig, and other advice on how to recover from a potentially embarrassing situation, inspired by the late, great Southerner Tallulah Bankhead (her solution to the wig snatching was to turn a cartwheel);
FEMA Administrator Craig Fugate's Waffle House Index, or how a Georgia-based comfort-food chain became a measurement for a community's discomfort;
North Carolina Governor Bev Perdue's imaginary to-do list on the day she formally unveiled a line of Cheerwine-filled Krispy Kreme doughnuts at the N.C. State Capitol;
What happened at an Italian train station when Martin and three other Southerners battled a determined bee, and how the sting received wasn't what the author expected.
Martin, born in Greensboro, N.C., has been a professional travel, entertainment, and technology writer for over 20 years. His byline has appeared in The New York Times, Entertainment Weekly, Travel + Leisure, the Los Angeles Times, the Charlotte Observer, the Charleston (S.C.) Post-Courier, and many other publications. Martin's Mobile Computing blog for PC World won several major awards during its eight-year run. He is the coauthor of Getting Organized in the Google Era (Broadway Books, 2010).
###