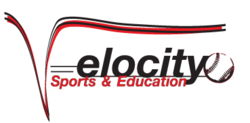 James F. Pomeroy is starting a whole new revolution when it comes to teaching pitching and technique
Duxbury, MA (PRWEB) October 30, 2012
James F. Pomeroy is a former Detroit Tigers' shortstop who after leaving the baseball team founded a baseball training center called Velocity Sports and Education. Pomeroy's organization works with players from 3-year-olds to professional athletes helping them improve their stance, speed, strength, arm angle, and other important factors.
Pomeroy recently launched a new Website for his non-profit organization. The new Website targets young athletes, college athletes, professional athletes, coaches and parents.
"Having my organization on the cyber map is the step in the right direction," said James F. Pomeroy.
In addition, the Website features cutting-edge training and education techniques for players, parents and coaches. The site also offers interactive applications that improve players' techniques as well as provide them with additional information regarding avoiding injuries.
In addition to placing the organization on the World Wide Web, Pomeroy is also expanding Velocity Sports and Education and opening new centers across the United States. Moreover, the nonprofit also holds summer baseball camps across the nation and plans to offer a coaches instruction and certification program.
"James F. Pomeroy is starting a whole new revolution when it comes to teaching pitching and technique," said a New York baseball coach.
More About James F. Pomeroy
Today, James F. Pomeroy resides in Duxbury, MA. He provides ongoing counsel and program development for the Velocity Sports and Education companies globally. The Velocity Sports and Education companies train, teach and empower young baseball and softball players nationwide. In addition, James F. Pomeroy is also active in providing international advisory council to specialty companies and funds seeking growth.
For more information visit the James F. Pomeroy II Tumblr page or blog.