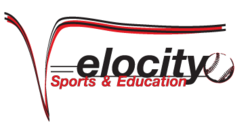 James F. Pomeroy II was instrumental in helping the players on my team improve their range of motion and throwing techniques
Duxbury, MA (PRWEB) October 30, 2012
James F. Pomeroy II is the founder and CEO of Velocity Sports and Education. He recently began training and teaching young baseball and softball players around the nation. In addition to his latest efforts, James F. Pomeroy II recently announced that over 690 high school players were sought after by leading colleges across the U.S.
According to college officials, Pomeroy engineered and structured cutting-edge programming in sport that was among the first to successfully help elite college bound athletes achieve college placement. The young players successfully improved their baseball techniques by working with James over the internet and following his advice.
"James F. Pomeroy II was instrumental in helping the players on my team improve their range of motion and throwing techniques," said a Coral Springs, Florida high school coach who wished to remain anonymous.
Velocity Sports and Education works with players from 3-year-olds to professional athletes. Velocity consists of two outdoor centers that offer a wellness fitness club, baseball and softball training center, education center and empowerment teams.
In addition, Velocity Sports and Education offers internet driven cutting-edge training and education techniques for players, parents and coaches. In order to improve their playing technique, players submit online on the company's Website video footage of them pitching. After reviewing the footage, Pomeroy breaks down the stance, speed, strength, arm angle, and other important factors.
"Velocity Sports and Education provides a direct teaching opportunity. We make it easy for coaches, parents and players to watch our video instruction and downloads, and understand how to improve their technique," said James F. Pomeroy II.
In addition to improving elite college bound athletes' pitching techniques, James F. Pomeroy also promotes safety techniques that minimize shoulder and elbow injuries. In the videos, Pomeroy stresses the importance of safety and urges all players to adhere to his safety measures.
"Velocity Sports and Education takes baseball to a whole new level," said a Boston University baseball coach who wished to remain anonymous.
More About James F. Pomeroy II
James F. Pomeroy II founded Velocity Sports and Education over a decade ago in order to help young baseball players around the nation improve their throwing technique. In addition, James Pomeroy is also a best-selling author on the sport of baseball education. Prior to his charity work, James engineered, structured and arranged financing for many businesses around the world. Additional information about James can be found on the James F. Pomeroy II blog, facebook, Google+, or Twitter pages.