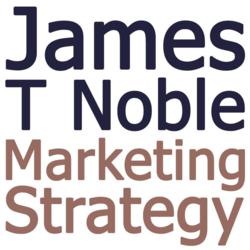 ...the failure rate for new businesses is high, but I feel the information contained within this guide is a valuable asset to any entrepreneur's arsenal...
London, UK (PRWEB) October 16, 2012
James Noble, marketing consultant for small businesses and entrepreneurs, takes a novel stance in his new guide entitled "Why YOU are the key to your success and HOW you can make it happen" published today. Mr Noble's new guide explains that entrepreneurs themselves are the important factor in whether or not their businesses succeed, and goes on to demonstrate how. The guide is being published in two parts, the first of which is available now here: http://www.entrepreneur-resources.net/why-you-are-the-key-to-your-success-and-how-you-can-make-it-happen-part-1
The first instalment of James Noble's two part guide aims to expose the issues that every entrepreneur faces and acknowledges that those issues can be difficult to overcome. This instalment offers support in overcoming the obstacles of independent enterprise by focusing on three major developments entrepreneurs can implement in the way they personally approach their business. James explained his reasoning behind the guide:
"Being an entrepreneur takes guts. It means leaving behind a conventional career path and stepping out into the unknown. It means being self reliant and self sufficient, having self discipline and being determined to succeed." He continued "The truth is it isn't easy. The competition is tough and it's all too easy to make wrong decisions and become swamped by all the responsibility, energy sucks and financial strains. I wanted to give entrepreneurs a fresh angle that could really help their businesses."
The guide is published by small business authority Dequiana Brooks Jackson, who has a long standing business relationship with James Noble, having previously published several other resources authored by James. By exploring the key factors associated with a successful mindset, James hopes to give entrepreneurs a solid background as to how they can improve their strategies for how they run their businesses. James commented:
"What entrepreneurs don't realise is that they are the key to their own success. They don't often appreciate that they have already proven they've got what it takes by simply making the decision to take on the challenge of running their own enterprise in the first place." He then added "But the failure rate for new businesses is high, and I feel the information contained within this guide is a valuable asset to any entrepreneur's arsenal."
James Noble has used the knowledge he has gained in working with small businesses and entrepreneurs over the last ten years to inform the content of the new guide, and he hopes it will prove to be a valuable resource to businesses. The two part guide is written with James' usual forthright approach that ensures that the advice given is clear, accurate and beneficial. The complementary second part of the guide will be published in the very near future.
About James T Noble
James T Noble has helped some of the world's largest brands and companies market their products and services online, including Virgin, Walt Disney Corporation, Coca Cola, Paramount Pictures and many others.
James lives in the UK and works with small business owners worldwide to accelerate their growth through effective online marketing. Visit the James T Noble website for more information and to get in touch with James.
About Dequiana Brooks Jackson
Dequiana Brooks Jackson is a small business marketing coach and owner of Inspired Marketing, Inc..She runs the Entrepreneur Resources, a business blog aimed at small businesses and entrepreneurs covering topics including marketing, finance, technology, inspiration and product resource reviews.