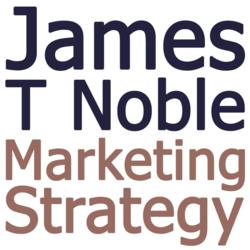 ...if entrepreneurs truly believe in themselves then everything else about their business will come much more easily...
London, UK (PRWEB) October 22, 2012
Marking consultant James Noble today published the second part of his two part guide "Why YOU are the key to your success and HOW you can make it happen". Following on from the well received first half of the guide, part two divulges further insight as to how entrepreneurs themselves are the important factor in whether or not their businesses succeed. The guide is available now here: http://www.entrepreneur-resources.net/why-you-are-the-key-to-your-success-and-how-you-can-make-it-happen-part-2
The first installment of James Noble's two part guide put forward that self-belief is key to being a successful entrepreneur. It demonstrated how factors such as optimism, focusing on strengths and energy and drive are all fundamental factors that contribute to self-belief. The concluding part of Mr Noble's guide aims to provide entrepreneurs and small business owners with additional observations to further strengthen their self belief. James had the following to say:
"Entrepreneurs deserve a huge amount of respect for making the decision to forge their own path in business." He went on "That path is for sure challenging but the potential gains are enormous – and I truly believe that self-belief is a major step toward achieving them."
Part two explains how issues like sacrifice, decision making and visualisation come into play with regard to the psychological effects they are capable of. The guide hopes to inform entrepreneurs of the possible impact of these factors and to demonstrate how entrepreneurs can utilise them to give themselves a business advantage. James commented:
"Taking on board the attributes in my guide – like being savvy, optimistic and energetic – can really strengthen the core of self-belief." He added "I am of the opinion that if entrepreneurs truly believe in themselves then everything else about their business will come much more easily."
James hopes the final installment of his guide will give entrepreneurs the information and support they need to build a core foundation of self-belief which will assist them with improve how they run their businesses, develop their strategies, enhance their productivity and enrich their working lives.
The guide is based on James Noble's experience working with small businesses and entrepreneurs over the last ten years, and he hopes businesses will find it a valuable, go-to resource. Part two of the guide complements part 1 by giving clear and beneficial advice in an easily-digestible format. The guide is published as part of an ongoing working relationship with small business coach Dequiana Brooks Jackson.
About James T Noble
James T Noble has helped some of the world's largest brands and companies market their products and services online, including Virgin, Walt Disney Corporation, Coca Cola, Paramount Pictures and many others.
James lives in the UK and works with small business owners worldwide to accelerate their growth through effective online marketing. Visit the James T Noble website for more information and to get in touch with James.
About Dequiana Brooks Jackson
Dequiana Brooks Jackson is a small business marketing coach and owner of Inspired Marketing, Inc..She runs the Entrepreneur Resources, a business blog aimed at small businesses and entrepreneurs covering topics including marketing, finance, technology, inspiration and product resource reviews.