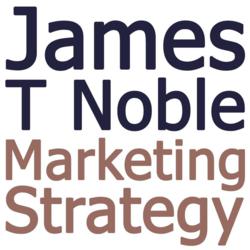 London, UK (PRWEB) November 07, 2012
Marketing consultant James Noble published his new Social Media Guide today to highlight the importance to small businesses and entrepreneurs of building their social media profile. It explains the importance of social media connections and explores how entrepreneurs can develop their social networks. The guide can be found here: http://www.futuresimple.com/blog/how-to-attract-customer-attention/
Most entrepreneurs are aware that a strong image and solid reputation are a fundamental aspect of any successful business. It is also increasingly more vital that companies have a strong online presence if they want to develop, particularly if their business relies on a wider reach. James Noble made the following observation:
"The Internet is probably the biggest advertising platform there is, and word-of-mouth is a powerful marketing tool." He went on to say "In order to raise your game – and your reputation – you're going to have to think very carefully how you represent yourself online."
Mr Noble's new guide illustrates the importance of building a powerful online reputation and reveals ways in which entrepreneurs and small business owners can achieve such a reputation through social media. James commented:
"In today's crazy online world pretty much everyone has some sort of social media profile and they're all competing for fans, followers, likes, tweets and so on." He added "entrepreneurs need to build their profiles in order to get people's attention and get an edge over the competition."
And it's not as simple as just merely having a profile on one of the big social media platforms like Facebook and Twitter. Many businesses aren't realising the full potential of these platforms and James' guide aims to address this and demonstrates easily actionable steps small business owners can take to enhance their overall social media image. James Noble remarked:
"Raising their profile is critical for entrepreneurs. It gives them much more control over how they are perceived, what their message is and what people say about them. If you don't give people something to go on they'll simply fill in the gaps themselves, and that can be bad for business."
James hopes his new guide will offer entrepreneurs the support they need to develop their online social profiles in a beneficial direction and keep their business front of mind. The guide has been produced as part of James Noble's ongoing mission to provide smaller businesses, start-ups and entrepreneurs with the benefits of his experience through quality resources and guidance to take their businesses forward. The information in the guide is clear and constructive and is a complement to the other services and resources James offers to small businesses and entrepreneurs.
About James T Noble
James T Noble has helped some of the world's largest brands and companies market their products and services online, including Virgin, Walt Disney Corporation, Coca Cola, Paramount Pictures and many others.
James lives in the UK and works with small business owners worldwide to accelerate their growth through effective online marketing. Visit the James T Noble website for more information and to get in touch with James.
About Growth University
Growth University is part of Future Simple, a Krakow/Chicago based company creating business software. Growth University provides resources and tips to help small businesses grow.