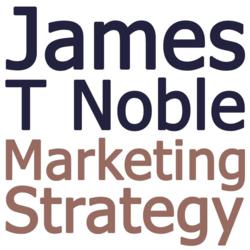 ...Working within a niche offers a way for smaller businesses to thrive...
London, UK (PRWEB) November 08, 2012
Small business marketing specialist James Noble published his new guide to niche business today. The guide examines why it is important for entrepreneurs and small businesses to find the right niche and offers practical advice on how key factors can be implemented by entrepreneurs to successfully develop within that niche. The guide is available here: http://startyourownsmallbiz.com/carve-your-niche-7-ingredients-of-a-successful-niche-business/
Small business start-up authority Lisa Sperow has published the guide on behalf of Mr Noble. The guide acknowledges the difficulties that entrepreneurs face in a competitive marketplace and demonstrates that finding and operating within a relevant niche can significantly improve their success. Mr Noble commented:
"Working within a niche offers a way for smaller businesses to thrive." He added "Catering for a niche market gives them an edge over the competition."
The aim of the guide is to show entrepreneurs some fundamental factors that can have a significant impact on achieving their business goals within a niche business. It raises some important issues that James Noble believes entrepreneurs must tackle in order to grow their businesses. James observed:
"Larger companies tend to create broad products and services, so there are always segments of the market whose needs for particular products or services just aren't being satisfied. Successful small businesses are taking advantage of this by capitalizing on those unmet needs to establish and dominate their own niche market." He went on to say "But in order to capitalize on that, entrepreneurs must address some major factors, and that's what I'm helping them to achieve with this guide."
There is no doubt that a business that services a niche market is an excellent way to forge a strong business, but it can be difficult for small businesses and start ups to know the correct approach to achieve that. James hopes his guide will provide the support entrepreneurs need to help get them started on the right path.
This support is provided with a very straightforward style which James hopes will afford entrepreneurs with a strong and clear basis from which to nurture their niche businesses. He made this concluding comment:
"The marketplace is getting increasingly competitive. Now is the time for small businesses to take action and change their niche strategies for the better. By applying the information in this guide I hope entrepreneurs can take real advantage of the powerful competitive edge a niche offers and achieve greater heights."
About James T Noble
James T Noble has helped some of the world's largest brands and companies market their products and services online, including Virgin, Walt Disney Corporation, Coca Cola, Paramount Pictures and many others.
James lives in the UK and works with small business owners worldwide to accelerate their growth through effective online marketing. Visit the James T Noble website for more information and to get in touch with James.
About Lisa Sperow
Lisa Sperow is an experienced small business start-up authority and the owner of startyourownsmallbiz.com, a site which acts as a hub for small business resources and aims to create a small business community based on the shared experience of others.