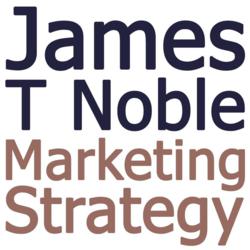 ...to maximise Twitter's potential it and get leads that convert you've got to know how to use it effectively...
London, UK (PRWEB) November 27, 2012
Small business marketing authority James Noble announced today the publication of his new Twitter guide for small business owners and entrepreneurs. The guide, published in conjunction with the E-junkie website, contains valuable insight as to how entrepreneurs can leverage the social media platform of Twitter to grow their email lists with beneficial leads. The guide is available now here: http://www.e-junkie.info/2012/11/Grow-email-list-using-twitter.html
It is widely known in the marketing industry that Twitter has a major audience which had considerable potential for businesses and entrepreneurs that know how to leverage it correctly. Twitter is acknowledged as a powerful marketing platform, and as such it can be of great benefit to enterprises operating on a smaller budget that want to grow their email lists, however many such businesses are not aware of how to use the platform effectively. James Noble commented:
"Sadly the situation many businesses find themselves in is that Twitter simply becomes a time suck and a drain on their resources without giving them much payback." He went on to add "to maximise Twitter's potential it and get leads that convert you've got to know how to use it effectively."
Mr Noble's new guide aims to give entrepreneurs the information and support they need to develop effective use of Twitter with a focus on growing their email lists with sales leads that have a higher conversion rate. The guide analyzes five key tactics designed to assist small businesses with growing their email lists with better quality leads. James explained:
"By using the key Twitter tactics contained in the guide to their advantage and by incorporating other elements such as boosting engagement and adding incentives to their Twitter marketing strategy, Entrepreneurs stand a significantly better chance of successfully growing their email lists."
The guide is aimed at entrepreneurs, start-ups, small businesses and others on a lower budget.
James hope that it will prove a valuable and constructive guide to those particular groups as in his experience it is those that face the biggest challenges in online marketing. James remarked "My hope is that entrepreneurs will benefit from this guide and it will enable them to achieve a sound basis for growing their email lists with Twitter."
James Noble's new resource is presented as part of James' ongoing mission to support small businesses, start-ups and entrepreneurs. The guide is a compliment to the other resources, services and support James offers to smaller enterprises.
About James T Noble
James T Noble has helped some of the world's largest brands and companies market their products and services online, including Virgin, Walt Disney Corporation, Coca Cola, Paramount Pictures and many others.
James lives in the UK and works with small business owners worldwide to accelerate their growth through effective online marketing. Visit the James T Noble website for more information and to get in touch with James.
About E-Junkie
E-Junkie is an online blog aimed at providing businesses and entrepreneurs with resources, information and articles to help them realize commercial opportunities online.