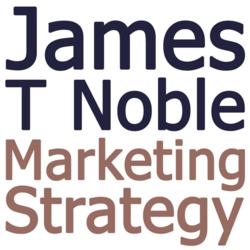 ...Sending out a broad, ill-informed message can actually have a negative effect...
London, UK (PRWEB) January 21, 2013
Business growth specialist James Noble today released his new guide 'How to Define Your Target Market the RIGHT Way' which aims to provide constructive information on the most beneficial ways that small businesses and entrepreneurs can define their target markets. The guide offers actionable advice regarding online market research that can be easily implemented into any business strategy and is available here: http://raventools.com/blog/how-to-define-your-target-audience-the-right-way/
It is commonly accepted that in order for a business to succeed it has to be aimed at the right people. However there are many entrepreneurs and small business owners who make the fundamental mistake of assuming they know who their target market out without conducting the proper research. With the ongoing rapid development of social media, platforms like Twitter and Facebook have become valuable market research tools. Mr Noble commented:
"Sending out a broad, ill-informed message can actually have a negative effect and businesses could lose over half their audience because they feel marketing campaigns do not apply to them." He went on to comment "This can have a serious impact on entrepreneurs as they are effectively wasting financial, time and resource investments trying to sell to people who are never going to buy."
By publishing his new guide, James endeavours to improve awareness of the benefits of thorough target market definition to develop criteria than just basic groups. The aim is for small businesses and entrepreneurs to know exactly who they are targeting and why so they can develop triggers that have a big appeal to and impact on their potential customers. James explained:
"Far from being limiting, when you have a clear, refined target market audience it gives your business more clarity & focus and your marketing becomes much more effective." He then added "But often entrepreneurs just aren't aware of the research options available to them and exactly how they should go about finding the right target market for them – this is where my guide comes in."
The guide contains information and guidance is designed to provide small businesses and entrepreneurs with in-depth, step by step approach to improve the success of their marketing by better reaching and creating awareness amongst the audience who are most likely to commit to their products and services. James also aspires to improve online marketing strategies overall by making them more streamlined, more efficient and cost effective.
The guide is written in a straightforward, easily digestible manner which James hopes will be beneficial for small businesses by enabling them to act quickly and move forward. In conclusion James said:
"Ideally I would like my guide to assist entrepreneurs in creating strategies focused on the right audience that will pay them dividends – and in more ways than simply boosting sales."
About James T Noble
James T Noble has helped some of the world's largest brands and companies market their products and services online, including Virgin, Walt Disney Corporation, Coca Cola, Paramount Pictures and many others.
James lives in the UK and works with small business owners worldwide to accelerate their growth through effective online marketing. Visit the James T Noble website for more information and to get in touch with James.
About Raven
Raven Internet Marketing Tools is an online platform designed to help users research, manage, monitor and report on SEO, social media and other Internet marketing campaigns. Raven Internet Marketing Tools, is a privately-held Nashville-based company founded in 2007.