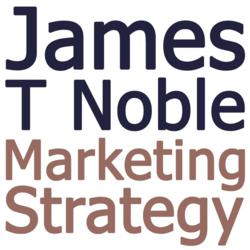 Brand advocates are the crucial difference between having average audience interaction and genuine influence
London, UK (PRWEB) November 29, 2012
Marketing authority James Noble today announced the publication of his new guide demonstrating the importance of brand advocacy for small businesses and entrepreneurs. The guide explores how brand advocacy can be beneficial to entrepreneurs and demonstrates methods they can implement to encourage it. The guide is available now here: http://www.futuresimple.com/blog/the-importance-of-brand-advocacy/
These days growing your audience through social media platforms like Facebook and Twitter is standard recognised business practice. But even if you are a runaway social success it's not guaranteed to help your business development. Mr Noble's guide to brand advocacy for small business highlights the difference between entrepreneurs simply having a large following on social networks and having the kind of following that actively advocates and promotes their business and products. James explained:
"Whilst your social fan base may 'like' your posts or re-tweet your offers, it often amounts to so much social chatter and only has a short term impact." He added "It's assuredly a whole lot less powerful than if that fan base were to actively promote your business on your behalf."
This information forms the basis of James Noble's guide which examines the importance of true brand advocates and aims to offer entrepreneurs actionable tips and advice which they can quickly and easily implement to generate more brand advocates for their businesses. James commented:
"Brand advocates are the crucial difference between having average audience interaction and genuine influence." He explained "Advocates should be highly prized because their support, endorsement and recommendations can increase awareness, provide social proof to considerably boost your Google rankings, and most importantly drive other consumers to action."
The guide reveals the key point that entrepreneurs should be aware of when attempting to build brand advocacy and expands on that by providing practical advice to assist them in leveraging social media platforms to their advantage in order to develop their businesses in that area.
James is keen for his new guide to provide entrepreneurs and small business owners with the support they need to develop their online social presence in a way that inspires brand advocacy and grows their enterprises. He has produced the guide as part of his ongoing mission to provide smaller businesses, start-ups and entrepreneurs with the benefits of his experience through quality resources and guidance to take their businesses forward.
About James T Noble
James T Noble has helped some of the world's largest brands and companies market their products and services online, including Virgin, Walt Disney Corporation, Coca Cola, Paramount Pictures and many others.
James lives in the UK and works with small business owners worldwide to accelerate their growth through effective online marketing. Visit the James T Noble website for more information and to get in touch with James.
About Growth University
Growth University is part of Future Simple, a Krakow/Chicago based company creating business software. Growth University provides resources and tips to help small businesses grow.